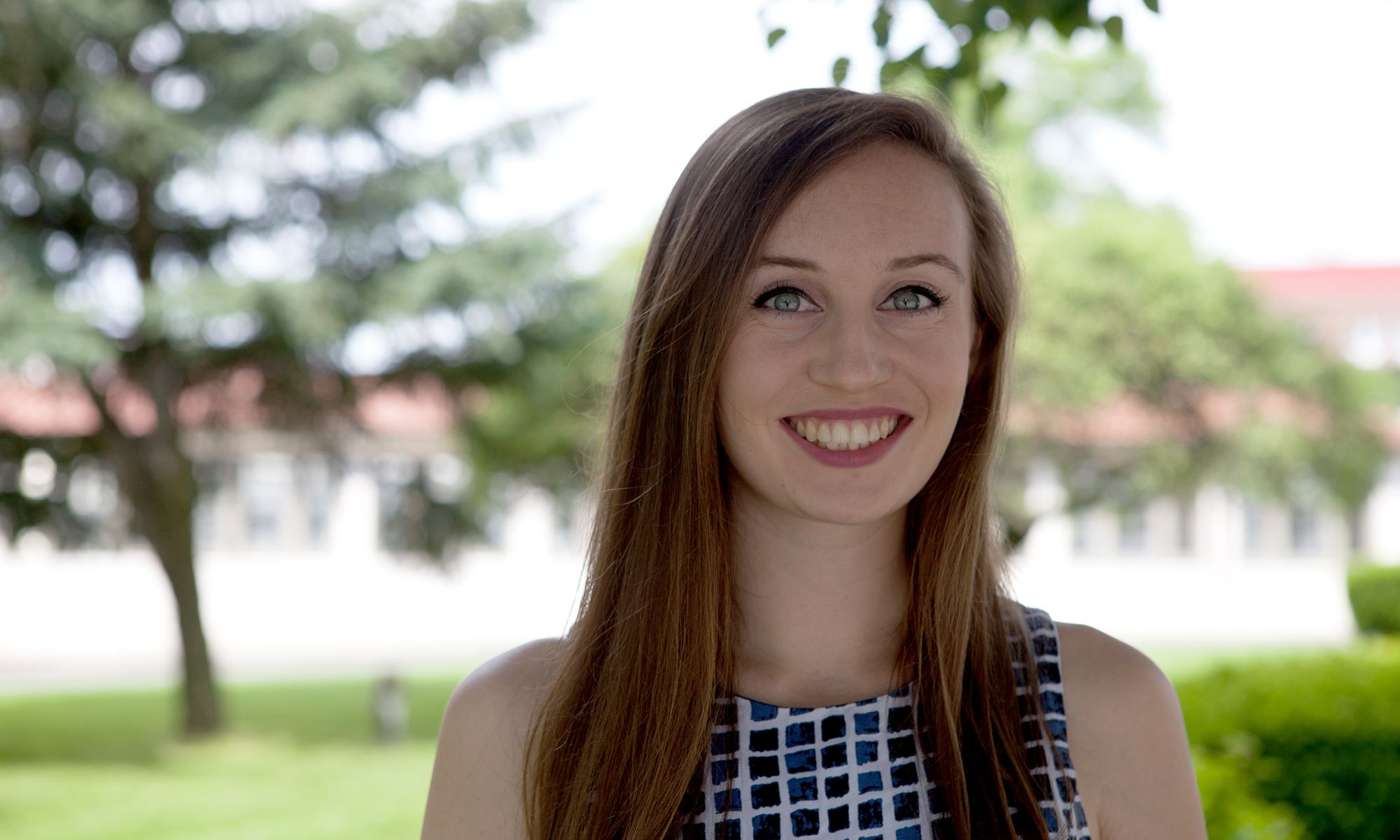 It is fitting that we feature Annie Forrest as one of our October Spotlight profiles, since Annie's work for the One Love Foundation--a relationship violence programming provider, founded to honor UVA student Yeardley Love--aligns with the mission of Domestic Violence Awareness Month. Annie interned with the Women's Center Gender Violence and Social Change program, and says, "My professors and peers at UVA were pivotal in helping me find my strength to do this work."
Read on to learn more about Annie, including her affinity for both Leslie Knope AND Ron Swanson.
When and why did you attend UVA? What did you study?
I graduated from UVA in 2015 and double majored in Psychology and Women, Gender, and Sexuality. I attended UVA because my entire family went to Virginia Tech and I so wanted to be different that I chose the rival school. No one else from my high school even applied to UVA, so I knew I would be forging my own path. My family still gives me Virginia Tech-themed gifts during the holidays. C'mon everyone, I already graduated. There is nothing that can be done now.
The work/life pathway to where you are now, was that totally planned? Organic? Some combination?
I am a survivor of sexual violence and like many other survivors, I find great empowerment by doing prevention work around sexual and domestic violence. Working at the One Love Foundation is a dream come true for that reason. Although this is not the path I thought I would be headed down when I arrived at UVA, I am incredibly grateful for the opportunity to educate and empower young people every day about relationship abuse and how to help themselves and their friends. My professors and peers at UVA were pivotal in helping me find my strength to do this work. I am also still unsure how a small town country girl from the mountains of Southwest Virginia found herself living in the middle of New York City, but I am so happy with where life took me thus far. 
How has your view of yourself as a feminist or your view of feminism changed over time?
When I arrived at UVA, I thought "feminist" was a dirty word. Growing up in a hyper-conservative, white, Christian area, I did not experience many conversations about feminism and privilege. Somehow I ended up in the Introduction to Women and Gender Studies with Amanda Davis the first semester of my first year. Everything changed. "Feminist" is now one of the first words I use to describe myself and every day I strive to become a better, more inclusive, and more intersectional feminist.
What do you wish you had known while an undergrad?
Nothing is free once you leave college. Take advantage of every free service you can – counseling, the gym, career services, food, etc.
Who's going to play you in the movie of your life?
I tell people I am a combination of Leslie Knope and Ron Swanson from Parks & Recreation. Maybe they can split the role.
Describe your perfect work environment.
Lots of space and time to nap. You know, to be more productive overall.
What's your most unpopular opinion?
I love TSA. I fly in and out of airports at least once a week for One Love and I really appreciate their efficiency. It typically takes me less than five minutes to get through security with TSA Pre-check, even at LaGuardia and JFK. Their Instagram account will also make you cry from laughter.
What's one object in your life you're so attached to it has to be with you every day?
Tums. I am mildly allergic to so many foods that I refuse to stop eating. You can find Tums in all my purses – rolls, bottles, even loose ones. 
What items can always be found in your fridge?
Sadly, nothing – I travel too much to keep a stocked fridge, so there's usually nothing but a bottle of wine and some baby carrots. 
Tell us about a time when a risky move paid off.
Although One Love's headquarters are just north of New York City, my focus region is Northeast Florida. I spend a great deal of time in Jacksonville and did not know anyone in that city when I started. So, I downloaded Bumble BFF and messaged this guy something along the lines of "Hi, I have a serious partner, but I don't know anyone down here. Want to help me make some friends?" He started inviting me to social events, and a couple months later, he and his roommates had a room open up in their apartment. I wanted to stop staying in hotels all the time and save One Love a lot of money, so now I live in their spare room when I am in Jacksonville. They are the best roommates I have ever had and I cannot believe how serendipitously it all worked out.