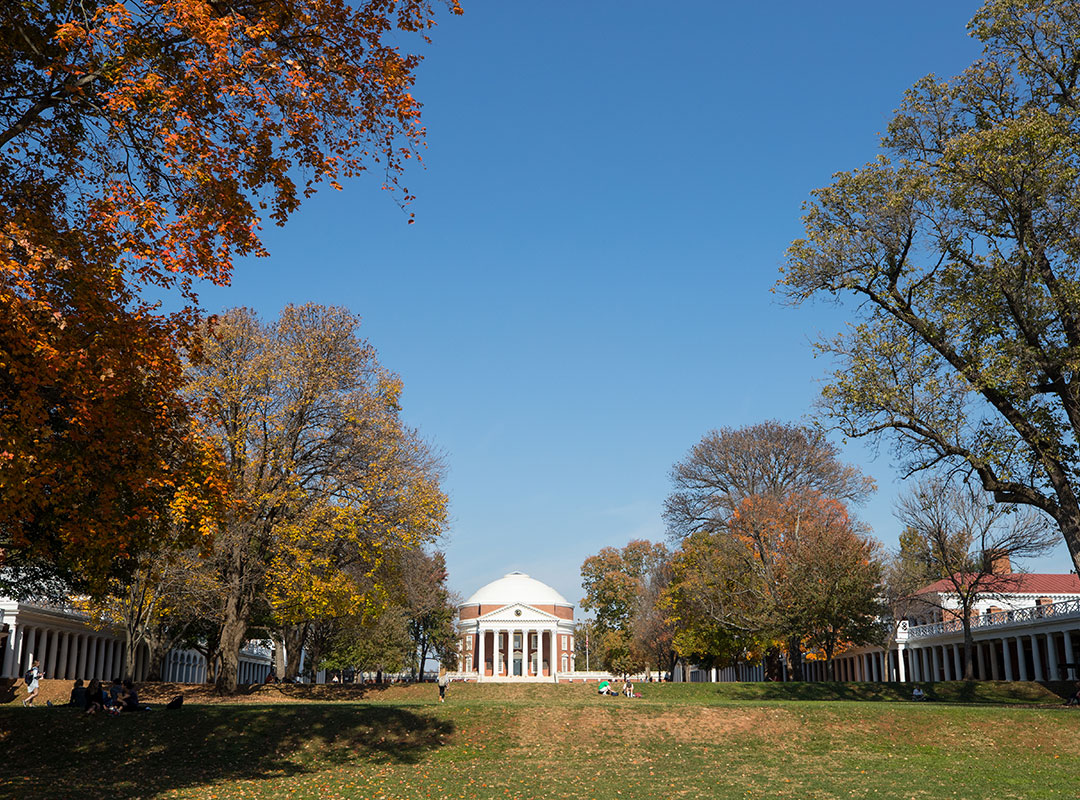 To the Alumni of the University of Virginia
We write to you as alumni with a message and a request that we hope you will support.
The last several years have seen thousands of students launch and fulfill dreams at the University, much as we did. Yet there has also been a significant amount of turmoil. Many of us scattered around the country and the world have watched and read about the cultural and historical issues that are challenging students and the larger community of Charlottesville, Virginia. One of these issues is sexual violence -- which no one condones.
We invite you to join us in a gentle but firm call to action, embodied as a statement of principles immediately below. We further invite you to contact the organizations named to show your support and demonstrate it with an offer to help or to contribute, if you are so inclined. Alumni support of all kinds and amounts is meaningful to the offices and organizations listed below (with those to which donating online is easy listed first). At this link, you may sign the Alumni Petition and Call to Action below, to be delivered to current and incoming University leadership and community. 
Alumni Petition and Call to Action
"We the Alumni of the University of Virginia support a culture where we take care of each other. We support ongoing, open discussion that leads to wider understanding of how to prevent sexual assault, of bystander training and interventions, of investigations, and of proceedings in courts of law. We support key initiatives and funding for leading organizations, including Not on Our Grounds (Green Dot and #HOOSGotYourBack), the Women's Center and the Men's Leadership Project. We also applaud the work of One Less, One in Four, the Sexual Violence Prevention Coalition and One Love. We salute continuing public discussions and workshops sponsored by a diverse array of student-led organizations on the role that racial, economic and gender inequalities often play in sexual violence. We urge University officials, local law enforcement and merchants, social organizations such as fraternities, sororities and student athletic organizations, to join with experts and advocates to make sexual assault a vanishingly rare phenomenon on the Grounds we love."
With great respect and affection,
Anne Montgomery (CLAS 1980), Anthony Buenafe (CLAS 2008), Karen McCall (CLAS 1980)
cc:  One Less student president: Hannah Mezzacappa 
One in Four student president,  Kevin Hare 
Men's Leadership Project: staff advisor: Genevieve Brackins 
Sexual Violence Prevention Coalition external student chair: Natalie Conners 
One Love student president: Charlotte Gemes 
Women's Center staff director: Abby Palko 
Not On Our Grounds Program Coordinator for Prevention:  Rachel Kiliany
Assistant VP for Title IX Compliance/Title IX Coordinator: Emily Babb