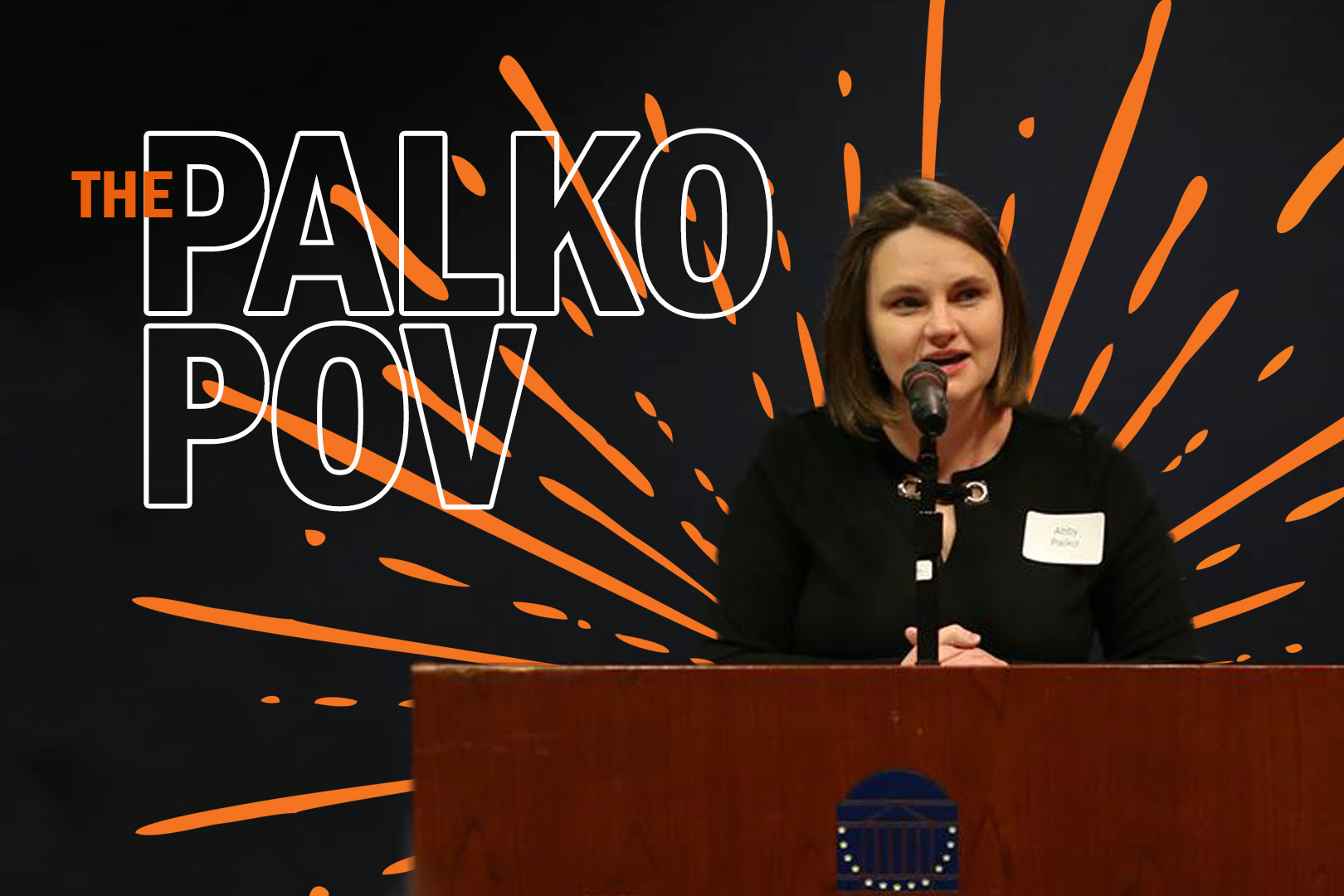 In a world where Facebook has recorded so much of my family's year, I treasure this time of year as an opportunity to really reflect on its highlights and find a theme running throughout them. When we look back and narrate a passage of time, we reshape our memories, effectively writing history. Just as I find it meaningful to write old school holiday letters for my family's Christmas cards, telling the story of the past months also helps us better approach the work that lies ahead at the Women's Center.  
2017 has been a year that challenged us all to pay more careful attention to those among us who have been marginalized and whose well-being is threatened. In history class, I used to wonder if people living through tumultuous moments realized that they were experiencing historical change, or if that understanding only came later in retrospect. I don't know. It feels almost clichéd to point out the ways that modern communications channels have increased our awareness of current events. Does a more nuanced understanding of our role in history come with increased awareness? I don't know that answer, either. But I do know that with increased awareness of inequality comes increased obligation to address it. 
For me, the highlights of 2017 at the Women's Center have been moments in which we have taken small but important steps toward creating a more just and equitable world. We do that by recognizing women whose achievements remind us of the many other women who were left out of the history books. We do that by identifying structural inequities that hinder people's fullest participation in society. We do that by advocating for changes that will improve the lives of everyone.
As the year comes to a close, we are witnessing the fruits of the #MeToo campaign as those who have taken advantage of their power are held accountable for sexual harassment and assault. Compassionate accountability in this moment has the potential to bring about social change and justice. We're particularly proud of the efforts of Anne Montgomery (1980), Anthony Buenafe (2008), and Karen McCall (1980) to rally their fellow alums to join them in "support[ing] ongoing, open discussion that leads to wider understanding of how to prevent sexual assault, of bystander training and interventions, of investigations, and of proceedings in courts of law." I urge alums to lend their voice to this effort by signing the statement and sharing it with others. 
Last month, the Women's Center proudly cosponsored the Women's Global Leadership Forum, a Bicentennial event spearheaded by UVA Morven Programs. The forum convened women from the University, including four winners of the Women's Center Distinguished Alumna Award, and their peers from around the world to address the "Role of Women in 21st Century Democracy." The two days of panels and talks explored challenges women face and contributions they have made in today's complex society. The moments in between the formal sessions provided participants the opportunity to make personal connections. In upcoming months, I'll share some of my reflections on the rich array of topics raised at the Forum. 
At our Rodriguez lecture in October, Rachel Zaslow powerfully called our attention to the disparity in birth outcomes that harm women of color in our own community. Our Zintl Award winner, Rachel Most, reminded us in September of our collective responsibility to "to recognize one another, support each other, hold one another up and push each other forward." 
Many of you were part of our journey through 2017 at the Women's Center - whether you joined us in person or stayed tuned here on the blog for news of our celebrations of women's achievements, our calls for attention to inequities, and our advocacy for much-needed change. Thank you for being part of our efforts from wherever you are! If you missed some (or all) of what I published here along the way, these stand out to me as our must-reads of 2017:
We began this year adjusting to changes. The Women's Center staff spent the first couple of weeks of January settling into our temporary offices in Emmet House, a disruption that we know will end. Other breaks in our routines may prove more enduring. Staff and students saw the Women's Marches, from DC to Charlottesville to Grounds, as an opportunity to assert the inherent dignity of women and the importance of working for women's rights, inaugurating a year that has focused on celebrating women's achievements and advocating for social justice. 
Earlier this week, I spent a day at the Harrison-Small Institute for UVA Lifetime Learning's One-day UVA session "University of Virginia in 100 Objects," a fitting end to my first full calendar year here. Curator Molly Schwartzburg reminded us that we are in a moment when we are reassessing UVA's history, with the Bicentennial juxtaposed against August 11-12. Compassion requires us to always remember that fellow human beings are deeply impacted by traumatic events we consume in the news. And it is incumbent upon all of us who value justice and equity to speak up for the ideals we cherish. Moving into 2018, we are challenged to simultaneously assess and act. We must make sense of our past while striving to create a future that lives up to our ideals. 
As we contemplate setting New Year's resolutions, I encourage all who work for gender justice and equity to resolve to continue the work. To inspire us in this work, the Women's' Center will kick off 2018 with our event for the MLK Community Celebration, "CALLING IN the CALLING OUT Culture – Accountability through Love." Loretta Ross, co-founder of SisterSong Women of Color Reproductive Justice Collective, will call attendees to approach challenging moments with compassion and a spirit of inclusion. Please join us in assessing and taking action for justice and equity - on January 18 and throughout the year.