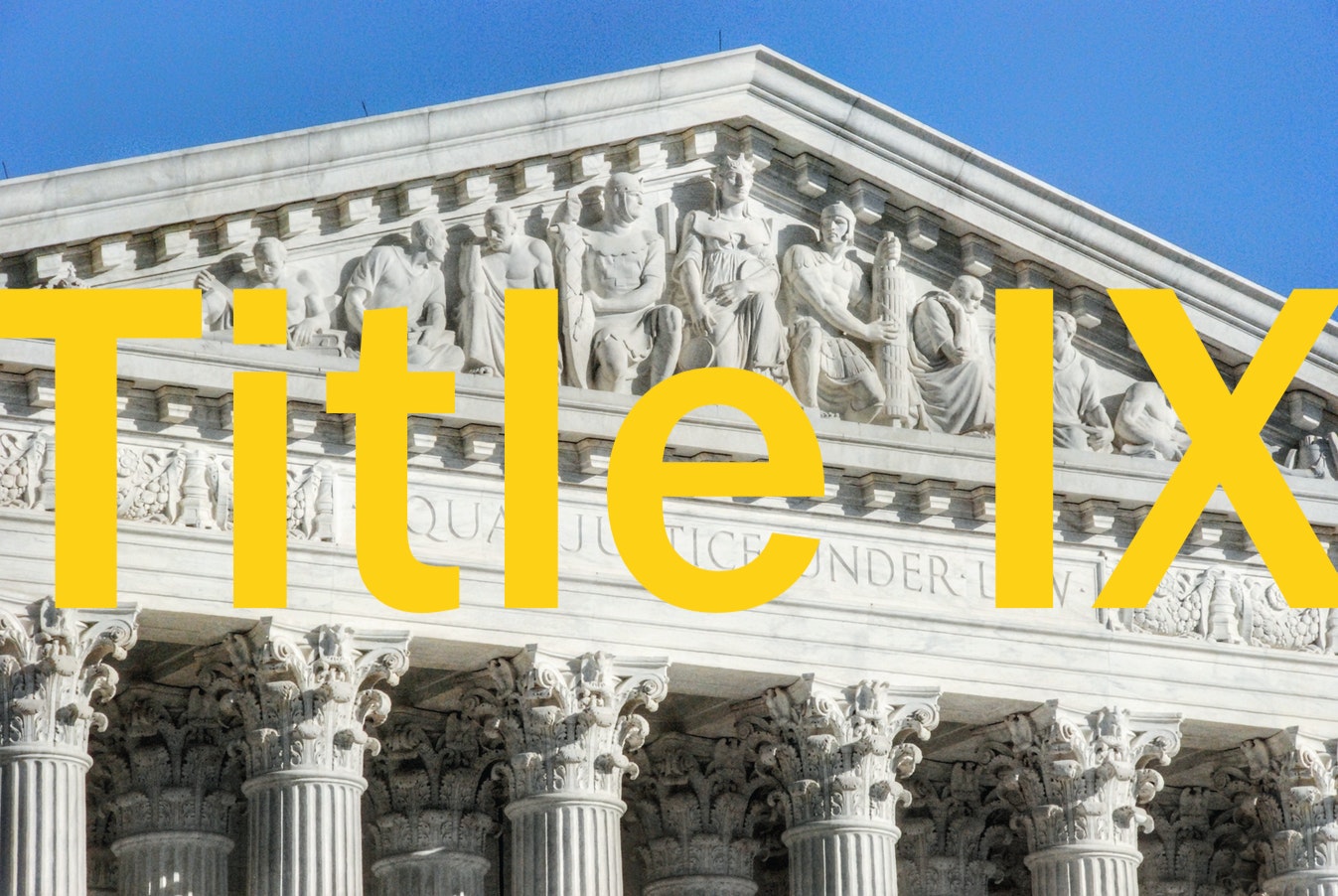 Feb 12, 2019 Update: Today the Department of Education notified the public that, in an abundance of caution and due to technical difficulties, they are re-opening the comment period for the proposed Title IX regulations for one day only on February 15, 2019. 
We encourage anyone who was unable to submit their input on the proposed regulations during the comment period that ended on January 28 to do so on February 15. 
---
The regulatory landscape in which allegations of sexual misconduct at colleges and universities are handled went through a period of great change in the first half of this decade before settling into routines that, while controversial, were relatively clear. In 2017, another period of uncertainty began when US Secretary of Education Betsy DeVos withdrew Title IX guidance issued during the Obama administration (commonly called "The Dear Colleague" letter) and issued new interim guidance. New Title IX regulations were then formally proposed on November 16, 2018. 
The period for submission of comments on the proposed regulations from the public began with their publication and will run through January 28, 2019. These regulations are a hot topic that have drawn substantial coverage and commentary. Regulations.gov's page for the proposed Title IX regulations shows that tens of thousands of comments have been submitted and nearly 6,000 are available in the searchable comments compiled on the site thus far.
While the period for public comment will soon close, higher education institutions, advocacy groups, and interested individuals will need to stay tuned well beyond the comment deadline for publication of the final regulations, including timelines for colleges and universities to comply. Interest groups, including some connected to litigation brought in response to last year's interim guidance (see below links), have indicated that they will sue to challenge the department's final regulations after they are published. 
The regulatory process calls for public participation when new regulations are proposed. Participating in the notice-and-comment process is your opportunity to be included in the public record built during the regulatory process. Like voting, attending public meetings, or contacting your representatives, commenting on proposed regulations is one of the ways you can exercise your civic duty with respect to issues of concern to you. 
While proposed federal regulations like this one are lengthy and complex, we encourage you to engage with the process in whatever way you can. No one commenter needs to address every element of a proposed regulation. In addition to reading articles such as those listed below and using the federal government's formal channels to submit your own comments to the Department of Education, members of the University community have the additional option of communicating with UVA's Office of Equal Opportunity and Civil Rights regarding how the proposed Title IX regulations will affect the University's students, faculty and staff. EOCR held several sessions about this topic with various groups on Grounds last month. If you would like EOCR to consider your thoughts as well, please contact them at [email protected] by January 22, 2019.
The 149-page document containing the complex set of proposed regulations is a daunting read. Nearly everyone who is interested in understanding their impacts is going to want some help with that. We hope you will find the below resources useful in submitting comments of your own. 
 Want to Contribute to These Efforts as a Researcher and Scholar, but Don't Have a Lot of Time? Submit Your Research as a Comment - Faculty and other researchers are using the comment submission site to submit relevant research and scholarship-- defined broadly as research and scholarship on gender issues, on discrimination and/or civil/human rights (even if not civil/human rights issues related to gender), and on the lives and/or circumstances of women, girls, and/or gender minorities.
A New Approach to Enforcement on Campus Sex Assault – Chronicle of Higher Education (see especially entries published in this series after the Nov. 16, 2018 publication of the proposed regulations)
NWLC Sample Comment - National Women's Law Center's outline and format for comment submission 
Title IX: Notice-and-Comment – Toolkit from End Rape on Campus and Know Your IX
Betsy DeVos' Title IX Changes Will Make Life Even Harder For Sexually Abused Boys - Opinion piece in Huffington Post
I'm a Democrat and a Feminist. And I Support Betsy DeVos's Title IX Reforms. – Opinion piece in New York Times
Women's rights group sues Education Dept over DeVos' Title IX actions - The HIll article covers suit brought in response to DeVos' interim guidance in 2017; when the proposed rules are finalized, Equal Means Equal is also expected to bring further suits also based on the same argument that the standard used in claims of sex-based harm must be the same as the standard applied to claims of harm based on race or nationality.
UVA Student Leaders' Engagement with Proposed Regulations - Leaders of various student organizations at UVA are collaborating and encouraging other students to get involved. 
Grid of sections and provisions in proposed Title IX regulations - National Association of College and University Attorneys 
#FacultySayHandsOffIX - site designed for faculty, staff, teachers and educators; launched by faculty volunteers in solidarity with the survivor-led HandsOffIX effort
How to Comment on a Rule – Center for Effective Government
Department of Education's Directed Questions on Proposed Title IX Regulations - Areas of the proposed regulations in which the department has specifically called for comments
Department of Education's Proposed Rule: Nondiscrimination on the Basis of Sex in Education Programs or Activities Receiving Federal Financial Assistance – Regulations.gov page provides access to: the proposed rule, comment submission link, and searchable database of comments received