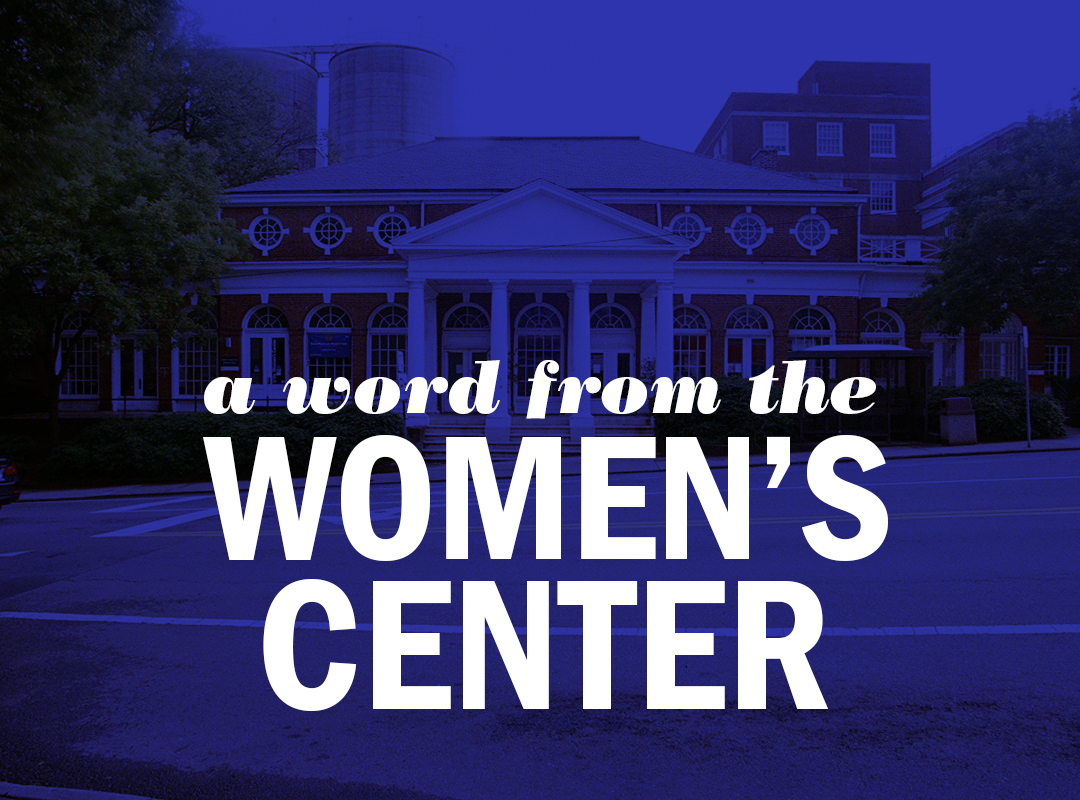 This page serves as a hub for our ongoing updates with links to several of our other pages where you can find more specific information about particular areas of our work throughout the pandemic. We will make every effort to keep all of this information up to date to ensure that UVA students, faculty and staff, and members of the Charlottesville community can access all that the center offers. If you need an update on something we offer and aren't able to find it, please email us to let us know!
Stay safe and healthy, UVA and Charlottesville!
Connect with virtual access to the support or resources you need:
Find ways to engage and learn with us - from wherever you are:
Most of the resources and opportunities offered by Women's Center have been available remotely since March 2020. The center will continue to offer counseling, wellness services, and educational events remotely until it is safe for services and programming to resume in the close quarters of the center's building on the Corner.