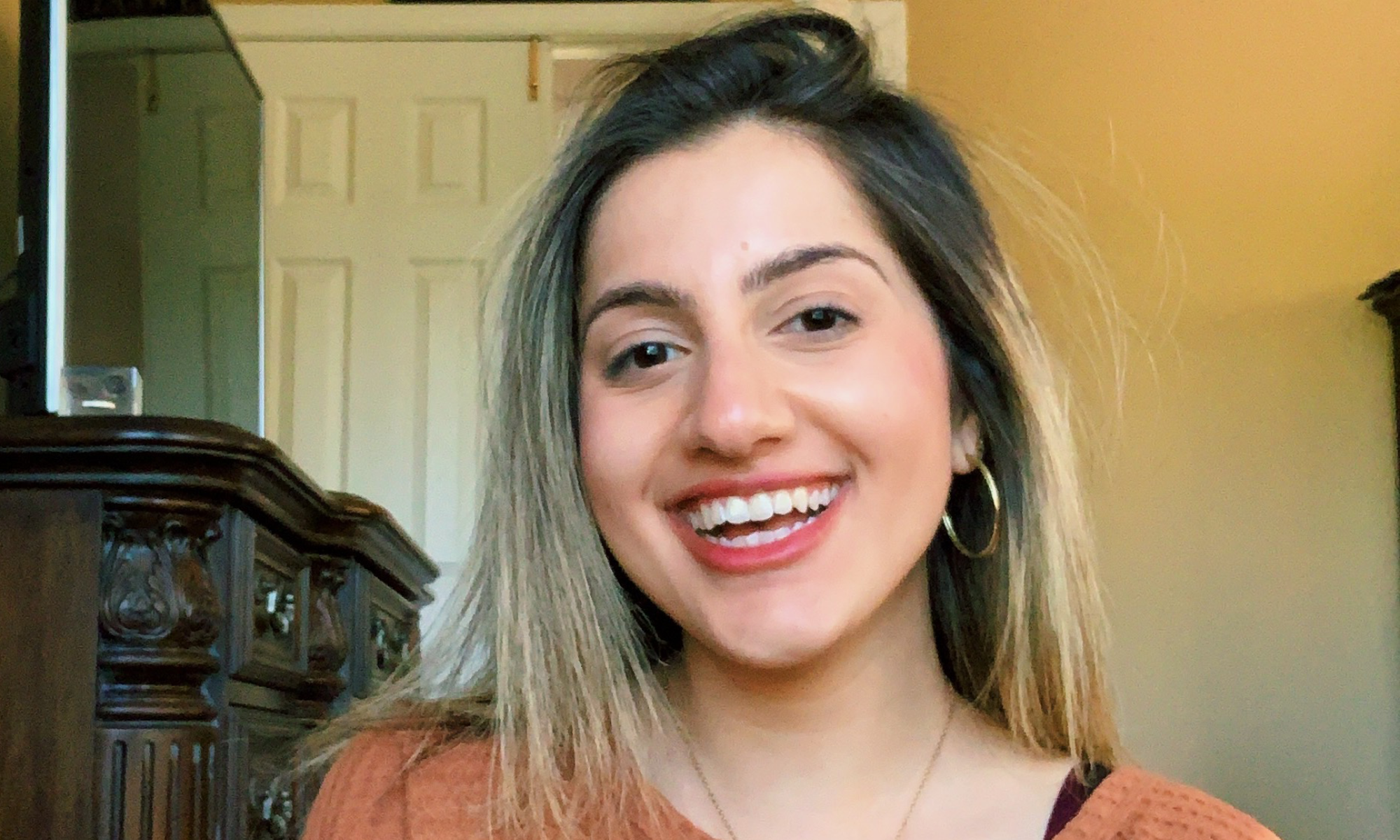 Major: Biology & Foreign Affairs
Year: Fourth Year
1.    What brought you to the Women's Center?
There's something really special about the people at the Women's Center. Each person has a riveting perspective to bring, analyzes societal implications so deliberately, and fights hard for change. I wanted to work alongside those individuals, as well as channel my usual rants into actual and productive action.
2.    What is your favorite memory of UVA thus far?
I have two favorite memories of UVA. My first one occurred my first year: one Friday night, when my friends and I were just starting to become friends, we ate Chipotle together and then crammed ourselves in one of their rooms in Tuttle-Dunnington. We ended up talking and telling stories about ourselves until about 2AM. It was perfect because I knew that I had found the people who would help me call UVA home. My second memory occurred a few months ago, when my residents and I decided to have a sleepover together and then get up at 6AM to watch the sunrise from the sixth floor of our dorm. I felt alive in that moment.
3.    Who is a woman that inspires you?
My mother and my aunts greatly inspire me. Each of them have gone through hardship-- abusive relationships, fleeing war, raising children alone, mental health struggles, etc-- and yet, they are still so confident, strong, and hilarious. They motivate me to be kind and curious; they remind me that they will never let me struggle alone.
4.   What is one thing you do after a stressful day?
I always talk to my residents, either after or even in the midst of a stressful day. They're hilarious and always have chaotic stories to tell, which make me laugh and feel less stressed.
5.    How does your work for the Women's Center motivate you?
I work with gender violence issues, some of which are deeply intertwined with issues orienting our broader healthcare system. This motivates me to continue to shed light on the injustices within healthcare, as well as emphasize that survivorship looks different for different individuals.
6.   What's a podcast or TV show that's grabbed your attention recently?
Don't Blame Me //Meghan Rienks and Melisa D. Monts is my absolute favorite podcast.