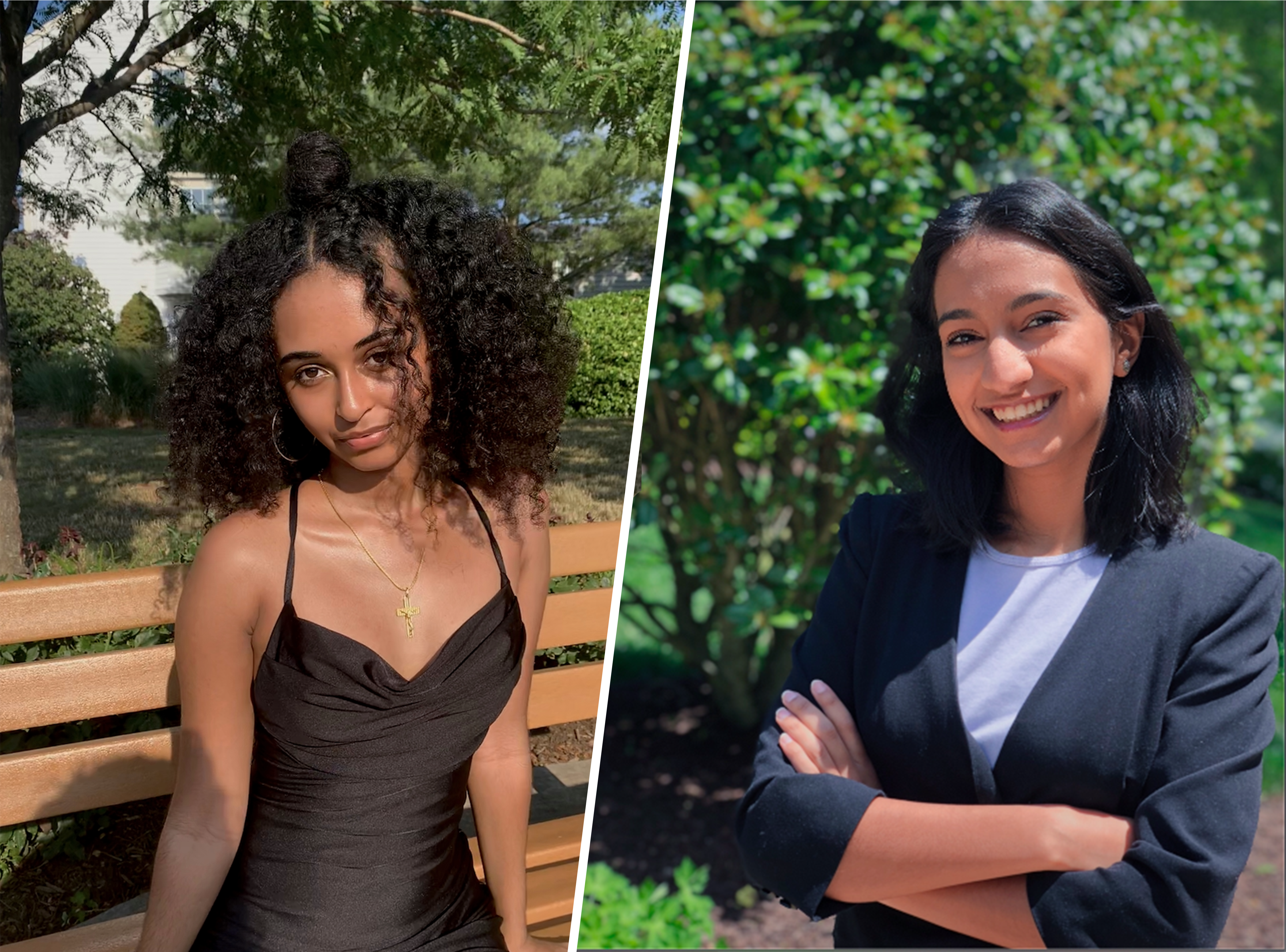 Our Beth Garrett Memorial Internship Grants for 2021 have been awarded to Abeba Amenshowa and Revati Joshi. Abeba Amenshowa is interning with Public Housing Association of Residents in Charlottesville. Her internship with PHAR's Residents for Respectful Research (R3) involves working to assure that public housing residents understand, have input into, and benefit from research conducted on or with public housing residents. As a double-major in Global Development Studies and Foreign Affairs, Abeba has been involved with a number of research and advocacy efforts aimed at addressing health disparities. As she nears completion of her BA from the College, she regards this internship as a valuable opportunity to gain skills for working in disenfranchised communities in a manner that is ethical rather than exploitative.
Reva Joshi, a rising 4th year studying Political and Social Thought in the College, is interning with the Richmond Public Defender's Office. She views her internship as an opportunity to deepen her knowledge of the relationship between criminal law and poverty, building on insights gained in prior work and service experiences with the Legal Aid Justice Center and our own Young Women Leader's Program. As she moves toward a career in public interest law, Reva expects this internship to provide her with an understanding of how the law can be shaped as well as how it is applied.
With support from the Law School, we established the Beth Garrett Memorial Internship Grant to honor UVA's 2016 Distinguished Alumna, Beth Garrett, who went on from her early work in public policy to accomplish many great things in her 52 years. Beth was a 1988 alumna of the School of Law and was serving as the president of Cornell University at the time that she was selected to be the Distinguished Alumna for 2016. Sadly, Beth passed away before the award could be formally bestowed upon her and the larger UVA community could honor her.
We are proud to extend Beth's legacy at UVA to the next generation so that they, in turn, can gain the public policy experience they need to make a difference. Each year, the grant provides $2,000 to a student who has the opportunity to serve as an unpaid intern in the field of public policy. Prior recipients of this grant have been supported in pursuing unpaid internships on Capitol Hill and with organizations such as Equality Virginia, Habitat for Humanity.