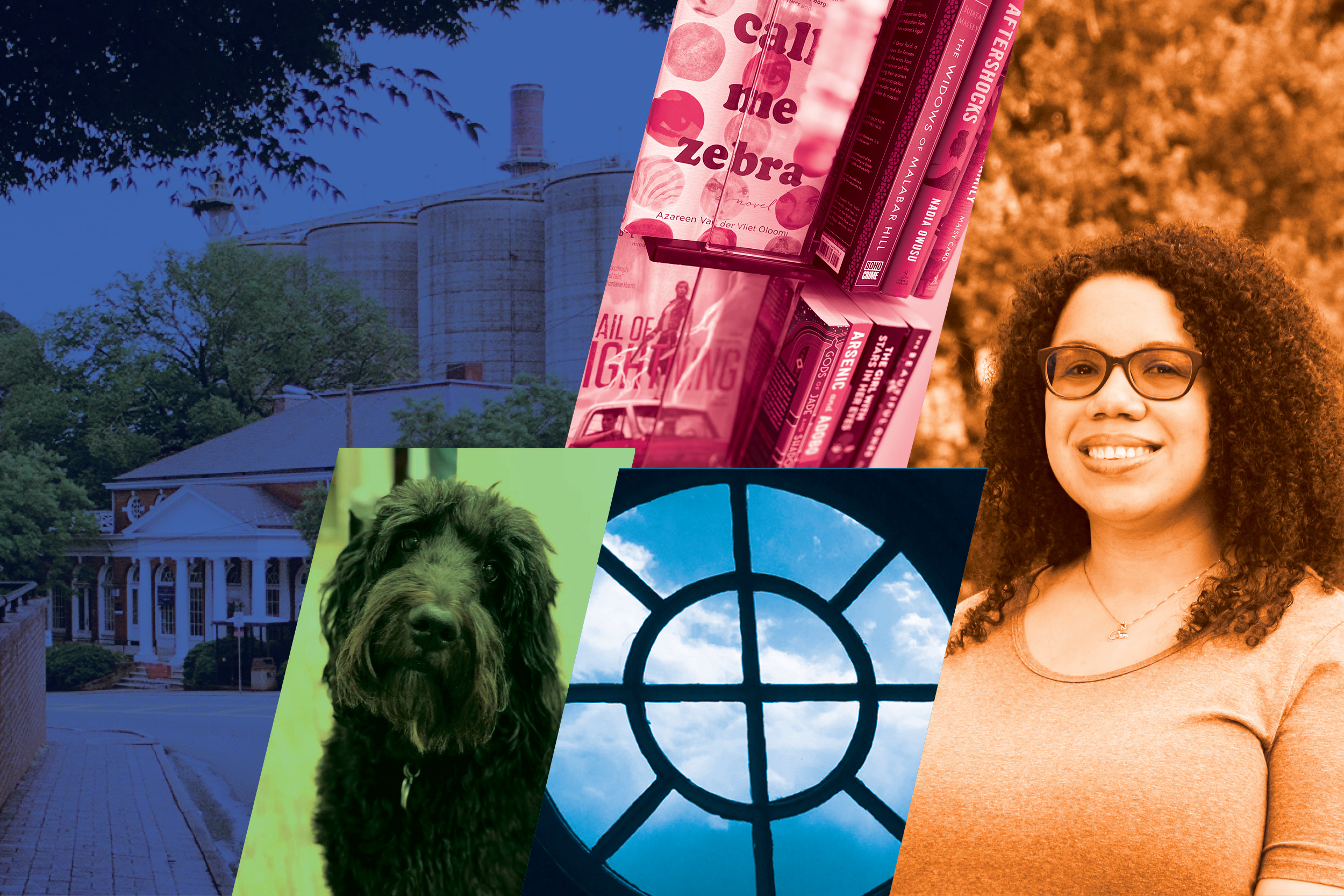 We're here for you! Come find the resources and opportunities you need to thrive.

 
Who?
We serve the University as a whole with a focus on students. Learn more about who we serve here.
What?
Visit us to catch up, to start strong this semester with some time in a comfy, quiet study spot, or to learn more about all we offer for UVA students.
Visit us ON THE CORNER for these resources that help you get through your day, your week, your semester. Check off some to-do items in our quiet study spaces, fuel up with our food pantry, relax and revive in our Room to Breathe, make a furry friend at Poe's office hours, or recall your love of non-required books with our Reading in Hues bookshelf, all free and available during the center's regular hours.  
Welcoming you to the center when you come in this year will be our new receptionist, Diadra Bendixen, and the student members of our front office team. They can help you find whatever you need while you are here.
Find us ONLINE for digital resources that you can access any time from any where. Get our students insights into current issues with Iris our students' online magazine or their podcast Speaking in Hues. Our counseling team curates seasonal tips and tools you can access any time to promote your wellbeing. And the Palko POV, Women's Center Director Abby Palko's blog, keeps you informed about the gender equity issues that are impacting us all - and what we can do to address them in our communities today.
When?
Our hours are posted here. We'll extend our hours to meet demand as we are able. Follow us or check back for updates. 
Where?
We're just across from everything on the Corner, right on University Ave. at 14th St. See us on the map and connect to transit info here. 
Why?
We know you want to make the most of your time at UVA. We're here to help!
How?
Come by and stay tuned. Subscribe to More or Less (our twice monthly e-news for students) or to follow us on your go-to social platforms.