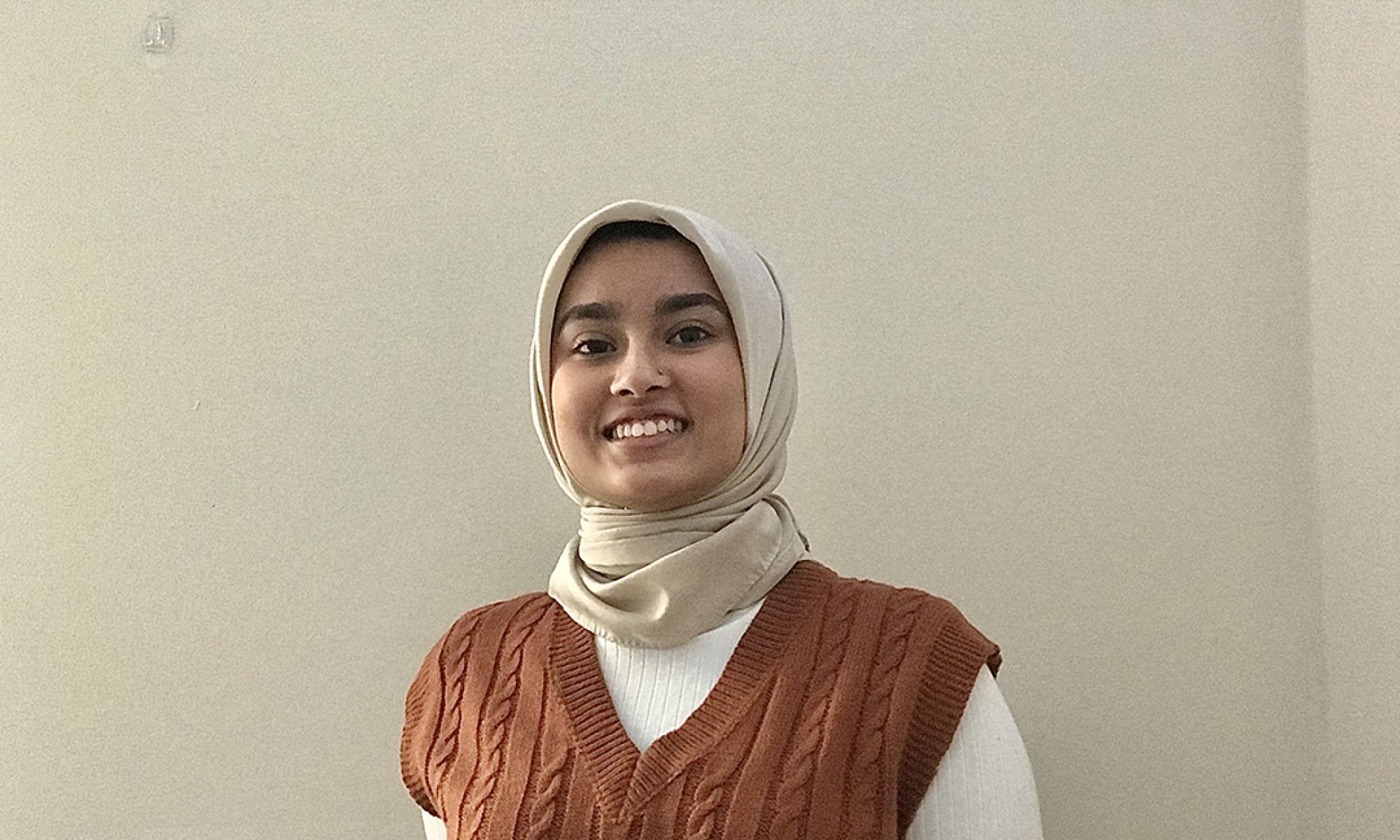 Class Year: Fourth
Major: Computer Science B.A.
Hometown: Herndon, VA
1.    What brought you to the Women's Center?
I am very passionate about gender equality and activism and thought the Women's Center would be a great place to not only learn more but also contribute to a better world!
2.    What is your favorite memory of UVA thus far?
Hanging out with friends on the Lawn
3.    Who is a woman that inspires you?
Amina Wadud, an American Muslim theologian who interprets the Quran progressively.
4.    What is one thing you do after a stressful day?
Dance to music
5.    How does your work with the Women's Center motivate you?
It motivates me to listen better because learning is a lifelong journey.
6.    What is a podcast, TV show, etc., that has grabbed your attention and why?
"We Are Lady Parts" on Peacock! If you haven't watched this, go do it now! It's a hilarious sitcom with surprisingly deep messages as it follows four diverse Muslim women in a punk band.