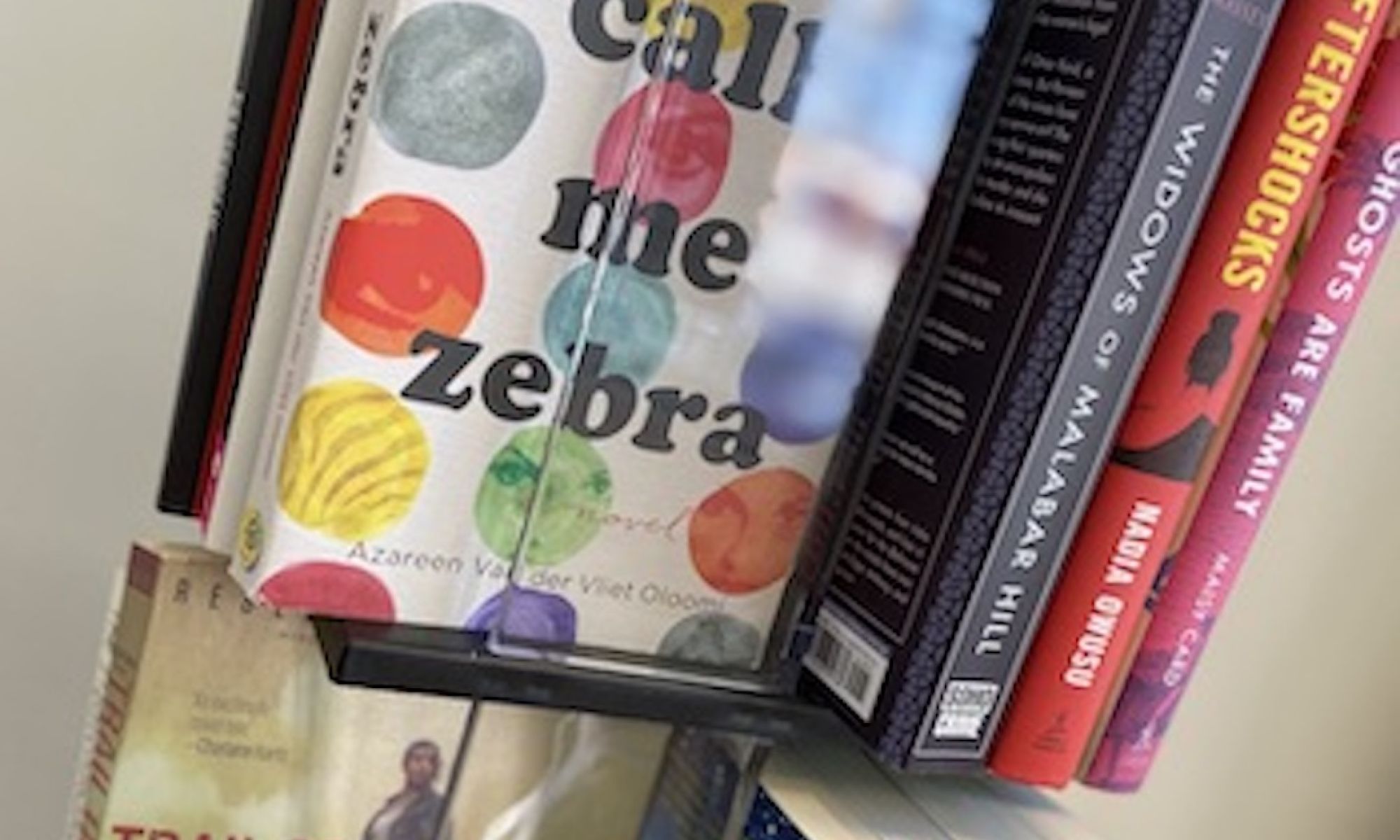 Reading in Hues, a book club celebrating women of color authors, bloomed from the Women's Center's 20/20 Reading Challenge, the ingenuity of Engaged Scholarship alumna Alexis Gayle, and the guidance of Assistant Director for Engaged Scholarship Jaronda Miller-Bryant. With everything online in 2020, the interns on the center's Engaged Scholarship team followed Miller-Bryant's fearless lead to, in her words, "make an impact with so much virtual competition." I attended its inaugural meeting in my childhood bedroom. 
The first meeting was electric. We were all desperate for connection, transformation. Students were just sent home for the end of a tumultuous semester and finals were rapidly approaching. It is easy to forget the sense of inadequacy that undercut 2020, though it was just last year. The reckonings we witnessed and ultimatums we posed without resolutions left many, myself included, with an insatiable desire to do something tangible to ground the nebulous cause of racial justice. 
Reading in Hues appeared like I dreamed it. A book club dedicated to diversifying our reading and discussing the literature to better understand and uplift the perspectives represented. A space to share knowledge and maintain passion, to take time for yourself and honor the work done by others to continue your anti-racist education. 
Every meeting nurtured the same rush of simultaneous comfort and challenge. My experience with Reading in Hues, the vitality it brings to my life and why I feel it must continue to grow, resonates with the simple yet defining aspiration of the Women's Center: advocacy, self-care, community. 
Browse our Reading in Hues Bookshelf at the Women's Center or on Goodreads. 
Reading in Hues traces its roots to the Women's Center's podcast Speaking in Hues and the 2020 Reading Challenge. Miller-Bryant and Mary Esselman (editor of Iris) worked with several Engaged Scholarship interns to launch the podcast in fall of 2019. The podcast's narratives and interviews explore "what it's like to navigate predominantly white spaces, in search of learning, growth, connection, and joy." The January 2020 announcement of the 20/20 Reading Challenge cited Barbee's Daily Kos post among its inspirations. Barbee writes, "Why women of color for my reading focus? The more appropriate question is really, 'Why wouldn't I focus on reading works by women of color?'" 
As Miller-Bryant says, "Anything that allows us to amplify the voices and stories of Women of Color is necessary. It creates a space for people to react, learn, and emote." Literature is a gateway to the lives of others and an invaluable tool in building empathy. Gayle wrote in a retrospective on her role in Reading in Hues, "When I read, I find pieces of myself in the voices and stories of people who look, act, think, and live differently from me."
Historically silenced voices deserve a platform — and readers benefit from access to a wide range of stories. Returning to Miller-Bryant, "the Women's Center is working extremely hard to create space and widen our reach not only at UVA but in our surrounding community. Reading in Hues is only one piece of that effort, but it is definitely an indication of our intended, and continued direction forward." The book club aims to support the careers of WOC authors and bring what attention and appreciation we can, incentivizing future publications and encouraging further reading.
The book club also serves to assist readers looking for books that reflect the full spectrum of human experience. As Francina Simone so pointedly asks, "Issues are important for sure, but damn! Can a bitch be entertained? Can I be Black and be entertained? [...] Sometimes my Blackness is a struggle, but that doesn't mean my whole life is." If we, as readers, want to fully experience the world through the books we read, we must read books that highlight women of color as who they are — people. People who experience joy, love, and hope. 
In an article on the complicated #OwnVoices movement, journalist Kat Rosenfield emphasized that "a colorful and creative future lies in welcoming and supporting authors from all backgrounds — and then letting them use their voices to tell whatever kinds of stories they want." All authors should strive for inclusion, not further stratification of identities. Marginalized authors need not only cater to audiences looking for an issue book; while those stories remain necessary — both for their authors to share their lived experience and for their readers to engage with the diversity of humanity — we only move backwards when we ignore the nature of representation. 
We invite you to read something from the Reading in Hues Bookshelf, and then help it find the home it's meant to have — whether that's on your bookcase, in your roommate's hands, or back on the rack for someone else to discover.

 
As Korean American author Janice Lee wrote, in an essay on the intersection of publication and identity, "How would things be different if we thought of books, not as products or commodities, but as bridges? If instead of agonizing about [where] the limits of the self begins and ends, we moved toward an internal language for shared humanity and interconnectedness? If instead of possession and ownership and separation, we moved towards intimacy, forgiveness, and emancipation?"
In the same spirit of Lee's hope, Reading in Hues offers its participants bridges: it strives to provide a place for members to engage in self-care, an act that can be radical in the face of the pressure of university life. While our book lists are meant to challenge indoctrinated prejudice and expand readers' perspectives, the book club also serves as a catalyst for acting with intention. Members are encouraged to make time for themselves to read for enjoyment and join an intimate discussion amongst friends once a month, to upset the productivity mindset that wears you down until you are too tired to support anti-racist efforts. 
The Women's Center also encourages the whole community to read beyond the monthly book club: there is a book rack in the reception area of the Women's Center, full of books that are waiting for you: take a book, read it and absorb its wisdom and beauty — and then help it find the home it's meant to have, whether that's on your bookcase, in your roommate's hands, or back on the rack for someone else to discover. You can find the whole curated list here.
Reading in Hues also aspires to build community. All are invited to join our meetings, even the authors to occasional great success, and we strengthen the bonds formed by our shared love of reading in and out of the club. In the future, Reading in Hues will host new reading challenges, author events, competitions, and collaborations. We will expand our social media presence and membership base on Grounds, and as always, we will continue to deepen the friendships fostered in our meetings. In Miller-Bryant's words, we will bear "witness to the effect an author has on their audience." 
As she reminds us, "The brilliant thing about this program is that we are open to exploring the works of the well-known and the up-and-coming authors. As long as there are authors who identify as women of color, there will always be a place for Reading in Hues." 
----
Mary Margaret Lea is a 2nd year student in the College and an intern on the Engaged Scholarship Team at the Women's Center.