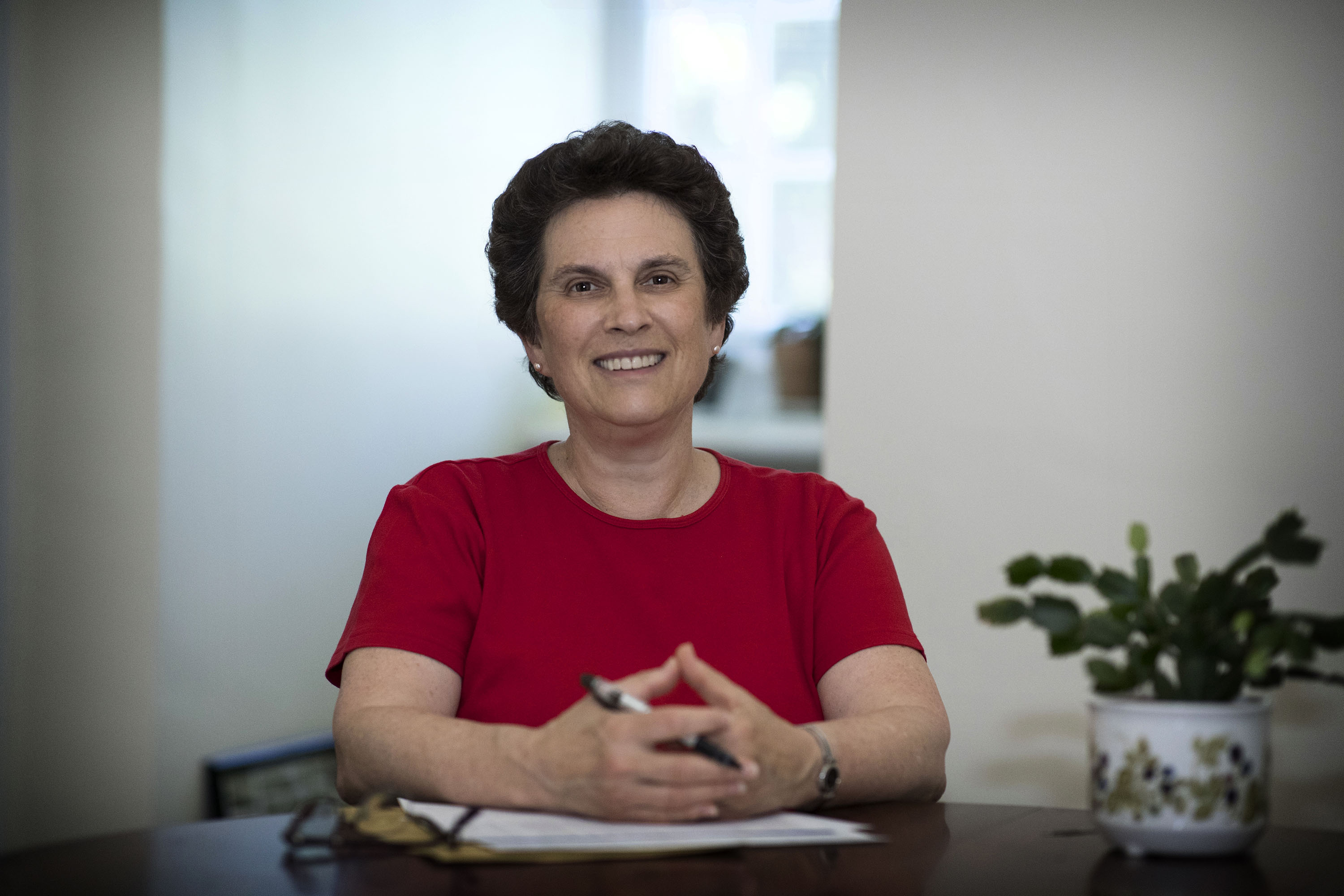 The following article from UVA Today has been re-printed with permission from the author.
Wynne Stuart came to the University of Virginia in the late 1970s as a graduate student in French. She's been here ever since.
Stuart decided that she didn't want to look for a tenure track job while she was in her doctoral program at UVA. Though she enjoyed teaching and lectured in the French department until recently, she knew that administration was for her. An administrative job opened up in the College and Graduate School of Arts & Sciences and she went for it.
"We have faculty who are wonderful, and touch our students, but in administration, although it's unseen, you can have a positive effect for many students," Stuart said.
From there, she went to the provost's office. She started as an assistant to the associate provost for academic support and classroom management. Now, she's the associate provost herself. After 35 years of service to the University, she has won the Zintl Leadership Award. The University-wide award recognizes a woman whose service and commitment to UVA is outstanding.
"Having been at the University so long is an asset," Stuart said.
It's Stuart's job to ensure that classrooms have what both students and instructors need and that University events don't interfere with learning.
"I'm a matchmaker," Stuart said.
Sometimes, that means she's putting people in touch with whoever they need to talk to about an idea to improve the University. Other times, she's making sure that a graduate student teaching assistant with back-to-back classes has all of those classes in the same building.
"My first impression of her was that she knows how to move things forward," said Lori Kressin, an academic accessibility coordinator at UVA who has worked with Stuart for about 25 years. "She knows who to contact for everything."
But it's not just that she has an "encyclopedic knowledge" of UVA, Stuart's coworkers said. She's driven by the human side of every problem that comes to her attention. After she heard about a student in a wheelchair who avoided events on the Lawn, she helped get ramps installed on the historic site so that a person who uses a mobility device could cross from one end of the Lawn to the other. That's one of the many changes she helped spark to make UVA more accessible.
"She is the heart and soul of the University," said Lela Marshall, a classroom support manager who has known Stuart since the early 2000s.
Stuart can't help but mentor people, whether that's in an official or unofficial capacity, Kressin said. Her goal is to help others and to help the University. That's one reason why being an adviser to second-year and transfer students in the College of Arts & Sciences is one of her favorite parts of her job.
"Nobody thinks of the second year as being challenging, and it is," Stuart said. She sees working with students as collaboration, just like how she works with Housing and Residence Life or Parking and Transportation.
Stuart's colleagues say that she is full of energy, able to get whatever you need done.
"I call it the whirlwind of Wynne," Kressin said.
But for Stuart, service to the University is a reward in itself.
"Nobody sets out to win an award. You set out to do the right thing," Stuart said.
The Zintl Leadership Award annually honors a female UVA employee whose service surpasses job expectations and whose excellence in her work makes a direct and significant impact on the core academic enterprise of the University. The award's namesake, Elizabeth Zintl, an accomplished writer and journalist who served as chief of staff to the UVA president, died in 1997. Previous winners include Carrie Heilman, a professor in the McIntire School of Commerce and the University's faculty athletics representative, and former associate dean of the Office of African American Affairs Sylvia Terry.