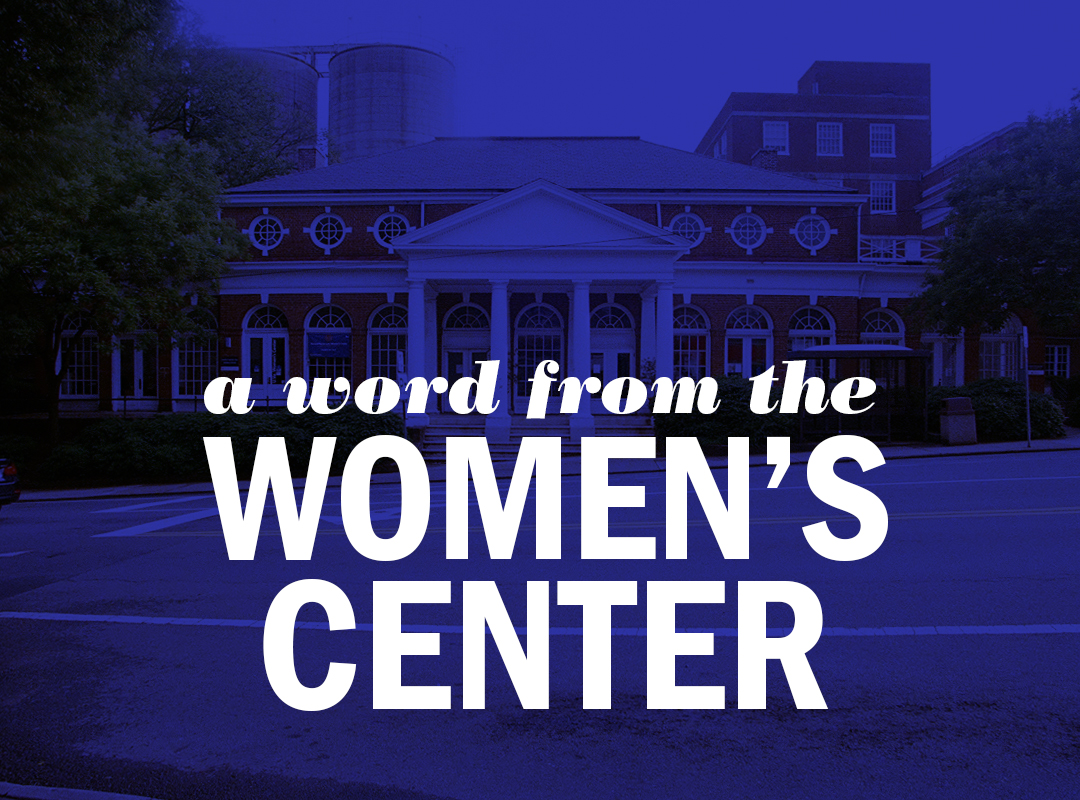 You belong here.
In the aftermath of the September 7 hate crime on the Lawn, we at the Women's Center share this message with all of our students and colleagues of color, and most especially to our Black students and colleagues: we are committed to making the University of Virginia a place where everyone is welcome.
We affirm that hatred and violence – including the violence of intimidation – have no place at the University. The harms inflicted by racism throughout our history have been painfully documented, and we call on our entire community to learn about them and work to ensure they do not become our future. We affirm our commitment to working for social justice and a University that is welcoming of all.
To those harmed by the hate crime, especially members of the Black community, please remember to care for yourselves and for each other. To those horrified by the hate crime, reach out to people you know were harmed by it, with particular care for those who are new to our community, if you can. We are here to support you.