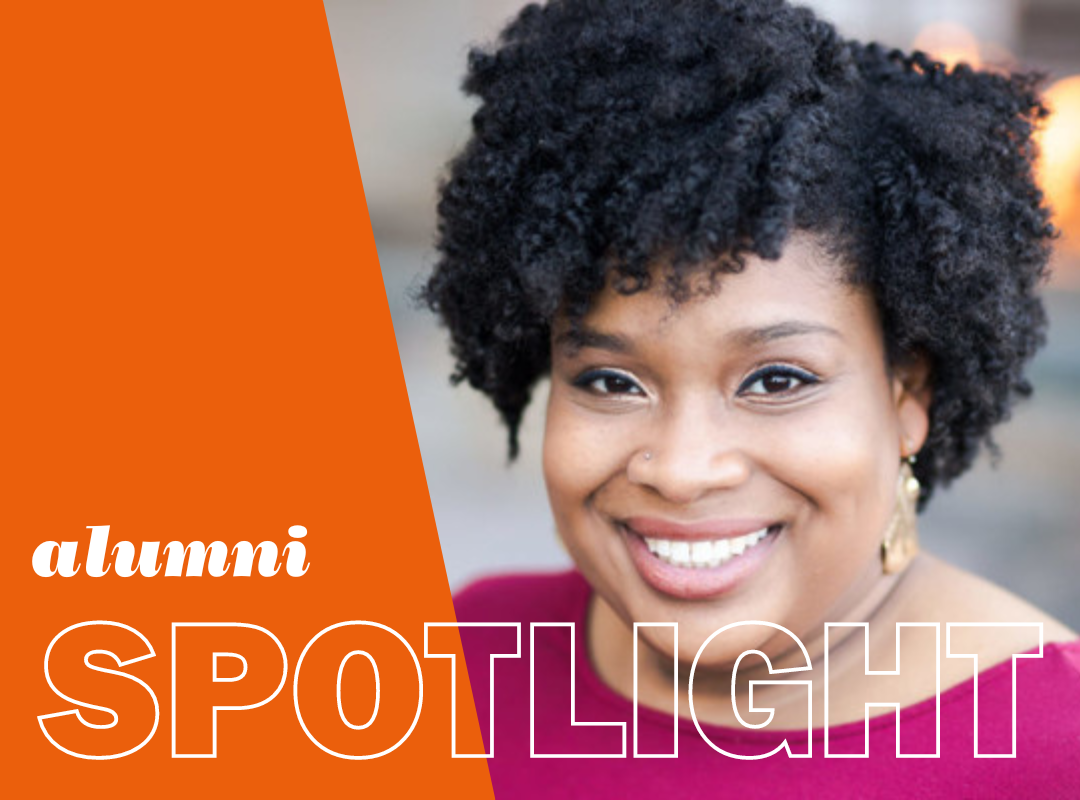 This fall we had the opportunity to catch up a friendly face on Grounds, YWLP Alum Alex Johnston. Alex graduated from the College of Arts and Sciences in 2013 with a degree in Sociology and Women, Gender, and Sexuality. During her time as a student, Alex was with YWLP as a big, facilitator, and intern. Now, Alex works at UVA as the Associate Director of the Virginia College Advising Corps, an AmeriCorps program that hires recent college graduates to work in high schools across the Commonwealth to increase the number of first-generation students and students from low-income and underrepresented students who enter and complete higher education. We've loved seeing many of our interns and bigs serve 2-year terms as advisors in high schools in Charlottesville and nearby counties as well as across Virginia. Finding Alex returning to support the program in a longer term role is a special treat for us!
Tell us about the path you've taken to where you are now in your career. Has it been planned? Organic? Some of both? 
My career path has been organic in a wonderful way. My experience at the University of Virginia provided an opportunity for me to identify my interests, realize my gifts, and explore ways I can dovetail those interests and gifts into a meaningful career path. My first revelation of this was my experience with YWLP. While a Big Sister and Facilitator in YWLP, I developed a passion for advising and counseling. My experience directly influenced my decision to apply to the Virginia College Advising Corps (VCAC), which I had first heard of as a second-year. When I began my fourth-year, I crossed paths with the program again and knew that it would be a great fit. I spent two years as a college adviser in Pittsylvania County, VA where I deepened my passion for advising and student support. Then, I went on to pursue my M.Ed. in School Counseling at the University of North Carolina at Chapel Hill. Since then, I've spent time as a high school counselor, student affairs professional, and college access program leader. In each position, I've found ways to center what is most important to me – mentorship, advising, and intentional support for underrepresented groups.
How have you found that you are able to make a positive impact on the world? 
Positive impact is unique to each of us. I have recognized that bringing my full, authentic self to the world is my greatest opportunity to positively impact others. There was a time that I considered my empathy, care, and passion as weaknesses. I now recognize that the ways I empathize with others, care about people holistically, and am passionate about the experiences of the marginalized makes a difference in people's lives. 
How do you practice work/life fit? 
As someone who is passionate about their work, it can be easy to blur the lines between work and life. I have learned that being actively present and engaged in whatever I am doing at the moment helps me find a good balance. For instance, if I am enjoying time with my partner, I am mindful of the TV show we are enjoying together instead of thinking about a to-do item I have due for work the next day. Conversely, if I am in a meeting for work, I am presently engaged in the conversation we are having rather than splitting my attention with meal planning and my grocery list for the evening. Mindfulness and present engagement have been critical for me in my practice of work/life fit.
What lessons or skills from your work with YWLP and the Women's Center play a role in your career or life today? 
YWLP and the Women's Center taught me that important work is hard work. I have dedicated my career to tackling big societal issues such as youth mental health, underrepresented student support, and college access and attainment. YWLP was one of the most formative on-the-ground experiences I had with these systemic issues outside of the classroom. Though UVA provided exceptional learning opportunities for me, I learned that some of the most important work we do requires relentless commitment, intentional collaboration, and consistent reflection. I currently use these lessons in my daily practice as a leadership team member for Virginia College Advising Corps (VCAC) whose mission is to increase the number of first-generation students and students from low-income and underrepresented backgrounds who enter and complete higher education.
Looking back, what advice would you give your former, student-self? 
Looking back, I would tell my former student-self, "You are enough." There were many times when I looked at the incredible things my peers were doing in or around UVA (the internships they were securing, the grades they were getting, etc.) and I thought to myself, "You should be doing more." It produced a lot of anxiety and insecurity that took away from me enjoying the beautiful and fulfilling experiences I was having with friends, mentors, and more. If I could tell my younger self anything, I would assure her that who I was and the opportunities I had were enough.
What has been your most rewarding/favorite experience with YWLP? 
The most rewarding experience I've had since YWLP is seeing my little grow into the amazing young woman she is today. I became friends with my former little on social media shortly after she participated in YWLP, and it has been a joy to see her grow in her confidence and talents. She even got married and started a business recently!