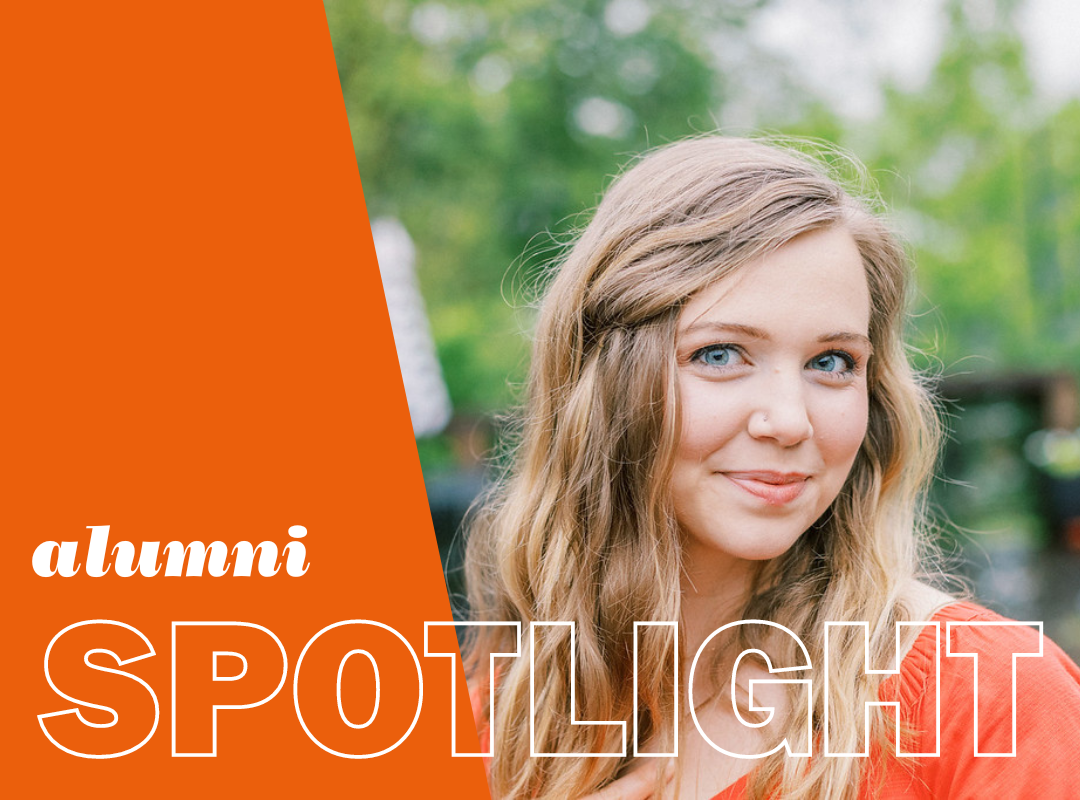 This week we are catching up with Nicole Baker, a 2019 alum from the School of Education and Human Development. During her time at UVa, Nicole majored in Communication Sciences and Disorder. At the Women's Center, Nicole was involved with the YWLP program from 2016 to 2018 as a big, mentoring middle schoolers in the Charlottesville community. In 2017, she worked on a team to establish a YWLP program at a university and secondary school in southernNigeria. During her 4th year on Grounds, she worked as an intern with the program, assisting with recruitment of Bigs and logistics of the program. Now, Nicole continues to make impact in the Charlottesville community through her work at the University of Virginia Children's Hospital as a Pediatric Speech-Language Pathologist.
Tell us about the path you've taken to where you are now in your career. Has it been planned? Organic? Some of both?
The path to my career was carefully planned with some unexpected organic events. I initially entered UVA with the intent of becoming a special education teacher and gradually found my way to becoming a licensed speech-language pathologist. I planned to establish my career in the school system as a speech therapist. In graduate school, this idea changed drastically with my first clinical rotation in a hospital. The medical system initially intimidated me, only having set foot in a hospital a handful of times. I quickly grew to love the challenge and creativity in the medical field and the collaboration it offered with other providers. I am fortunate to blend my original passion of the pediatric population with my newfound interest in medical care in my career at UVA Children's Hospital.
What lessons or skills from your work with YWLP/interning at the Women's Center play arole in your career or life today?
The greatest skill I learned in YWLP was the ability to be an active listener. With our middle school sisters, we learned to avoid immediately giving advice, offering "it will be okay", or jumping to fill an awkward silence. An active listener is simply listening empathetically with no agenda other than to understand the person more deeply. Unexpectedly and fortunately, this lesson strengthened my skillset as a speech-language pathologist. As I meet new patients, the most important part of my job is listening thoroughly enough to understand their needs and help them understand they are not alone.
How have you found that you are able make a positive impact on the world?
My career as a speech therapist allows me to make a positive impact on the world. Having challenges with communication can be extremely isolating for children and their families. We often assume communication requires verbal exchanges, words, and sentences but there are many nonverbal modalities to pursue. The path to becoming a communicator is not always linear and comes with challenges for little ones. I see a positive impact when we discover a new strategy that aids a child in becoming an effective communicator, allowing them to share their wants, needs, and ideas. For me, there is no greater joy than sharing the excitement of a child's new sound, word, or communication skill. I find positivity helping families discover new connections by learning to communicate through a variety of modalities, both verbal and nonverbal.
What's something you learned in school/college that turned out to be useful later, in some way you didn't expect?
I initially met with my college advisor, Dr. Filip Loncke, just a few weeks into my first year at UVA. While anticipating discussions of courses, credit numbers, and major requirements, I was surprised when the first question he asked was "have you made any friends in your program?". He asked me this most times we met and continued to remind me the friends I made would be the ones to help me attain my sought after degree. After going through undergraduate and graduate degrees, clinical placements, and now the beginnings of my career, I still hold onto the emphasis he placed on friendship in my life. As I face challenges, I think back to our first meeting and look to the friends that helped me arrive where I am today.
How do you practice work/life fit?
Work-life balance has been essential for me to perform my best at work for my patients. I thrive within creative outlets which is one of the many reasons I love my job. Outside of work I fill my time with a variety of creative endeavors. My frequent hobbies include baking, sewing, thrifting/antiquing. My recent purchase of a fixer upper home has continued to support my work-life balance by filling my imagination with possibilities for renovations. I can be found planning home projects on lunch breaks, evenings, and weekends. Above all, I know I have a busy mind and continue to fuel my creative drive both while at work and in my personal endeavors.
How did you get involved with YWLP/interning at the Women's Center?
I was recommended to join YWLP by a close friend the spring before my first year at UVA. Eager to make connections and begin finding my place in college, I quickly pursued the opportunity. YWLP helped me to form connections with other women who later led me to my group of closest friends at UVA. My YWLP little sister and I developed a strong bond and chose to continue the program for a second year. After my little sister transitioned to high school I wanted to remain involved with the organization that helped me establish my roots at UVA. Interning for YWLP and the Women's Center was the perfect fit for me to continue giving back with behind the scenes rolls for the organization.
What is your favorite UVA memory?
My favorite UVA memory is quite simple. The day UVA men's basketball won their first National Championship in 2019, just weeks before I graduated. The whole city was buzzing with excitement; it was the best way to end my final semester.