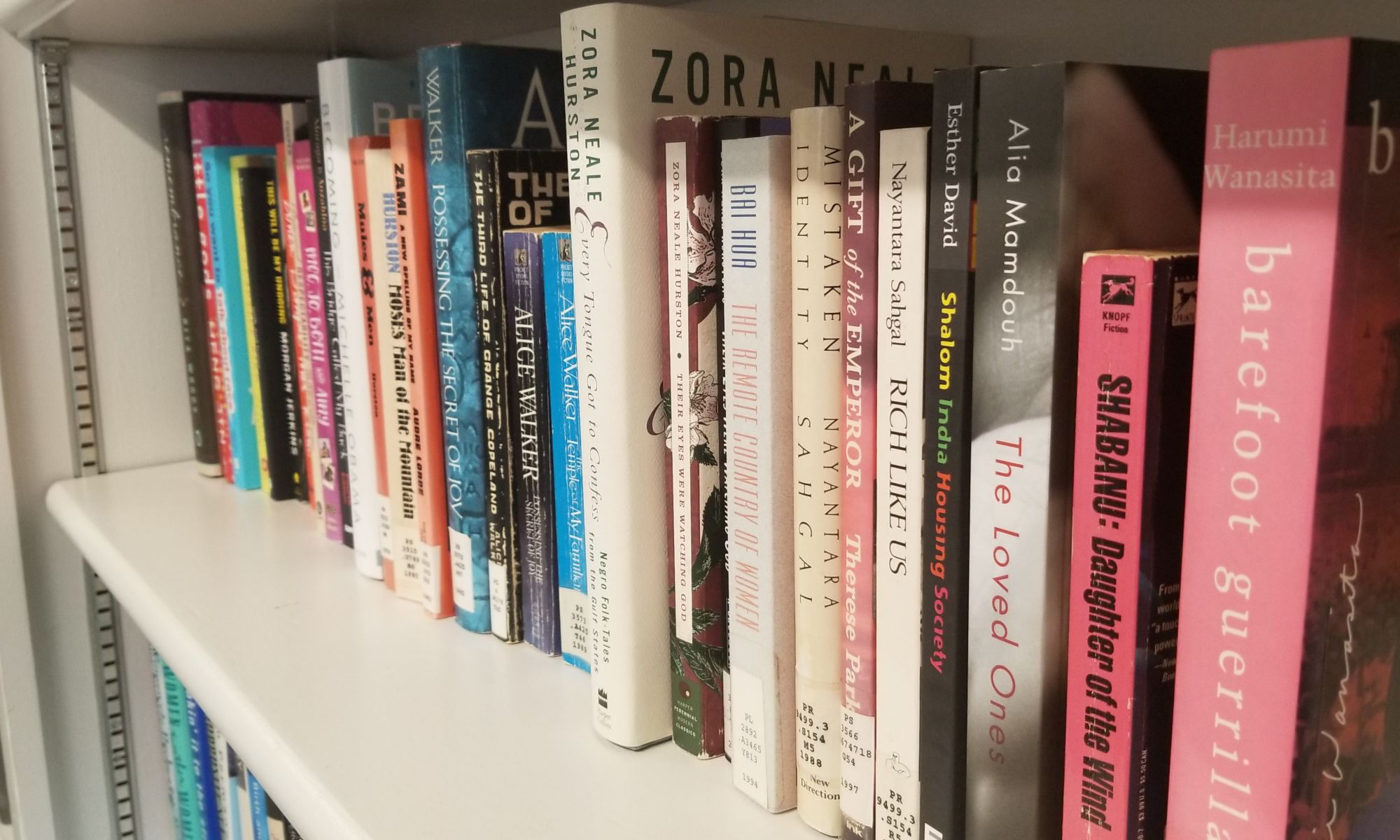 So much has happened since we first posted our 2020 Reading Challenge but with each month that passes, it seems even more important to us. Some of our students who especially enjoyed the reading challenge were even inspired to start a book club to discuss books on the list with each other - and with a few of the authors, too!
Fiction & Poetry
If you look at the full list of books we recommended in our 20/20 Reading Challenge, you'll see that it's mostly fiction and poetry. This was a deliberate choice. There are limits to the anti-racist reading list, as Lauren Michele Jackson explores (our thanks to Deborah McDowell for this reading suggestion). Tracy Sherrod, Editorial Director at Amistad HarperCollins Publishers, observes, "I think publishers hold certain beliefs about what is universal, and oftentimes we don't fit, our stories don't fit into that equation. At Amistad, I'm trying to feed our community by shining a spotlight on Black stories, Black culture, Black history. Because oftentimes what's in the headlines is not the full story of our humanity." I invite you to join me in exploring this full story.
Non-fiction
If you're looking for readings to help you understanding racism and anti-racism, here are 5 we recommend (most, but not all, are by women of color):
 
ur colleagues at Darden, the UVA bookstore, and UVA Today offer additional titles for you to consider. Please leave other suggestions in the comments.
 
The Roots of our 20/20 Reading Challenge
When Toni Morrison passed away in August of 2019, the public mourning on social media platforms painted a vivid picture of her far-ranging influence and the many people she impacted through her writing – starting with herself: "She has always talked about her first novel with disarming simplicity: it was the book she wanted to read and that did not exist."  
Some of her readers are inhabitants of the worlds she depicts; others are visitors to them. This shared reading experience is "generative; it makes meaning that secures our difference, our human difference – the way in which we are like no other life." For Morrison views language "partly as a system, partly as a living thing over which one has control, but mostly as agency – as an act with consequences." In her Nobel Prize acceptance speech, Morrison noted, "We die. That may be the meaning of life. But we do language. That may be the measure of our lives." 
As 2019 ended and 2020 began, social media brimmed again, this time with variations on a theme of doing 20 "somethings" in 2020. Here at the Women's Center, we were inspired by Barbee's Daily Kos post to read more broadly in 2020 and to invite you to join us, increasing the measure of all of our lives. 
Step 1: Carve out time to read.
This may seem to be the most challenging part, we know. But it's one that will reward your spirit richly!
Step 2: Choose a book.
Bookstores and libraries (both brick & mortar and virtual) are delightful places to get lost. But the abundance of choices can make it harder to decide where to start. To help us all, we've assembled a selection of recommended works by women of color. You'll find recent works as well as a few classics by an array of authors, and lots of novels along with memoirs, essay collections, poetry, nonfiction, graphic novels and even children's books. Please borrow or buy a book – or 20 – that intrigues you.
Participating in our 20/20 Reading Challenge on Grounds?
Women's Center has copies of the books available to lend for this challenge. During the Fall 2020 semester, you can email us about your interest in borrowing a book on the list and we'll coordinate a moment for you to pick it up. 
Joining us for the 20/20 Reading Challenge from afar?
View our selections using the GoodReads list we've posted for this challenge and navigate to your favorite bookseller or library from there.
Step 3: Dive in.
Let's follow R. O. Kwon's urging and "try inhabiting one another's wildly varied, entirely human points of view."! We're sure you'll be glad you did. And we hope you'll keep coming back throughout the year for more titles that bring you inside the wide variety of worlds near and far inhabited by women of color and the characters they create. Embark on this journey with us today and let us know how it goes!