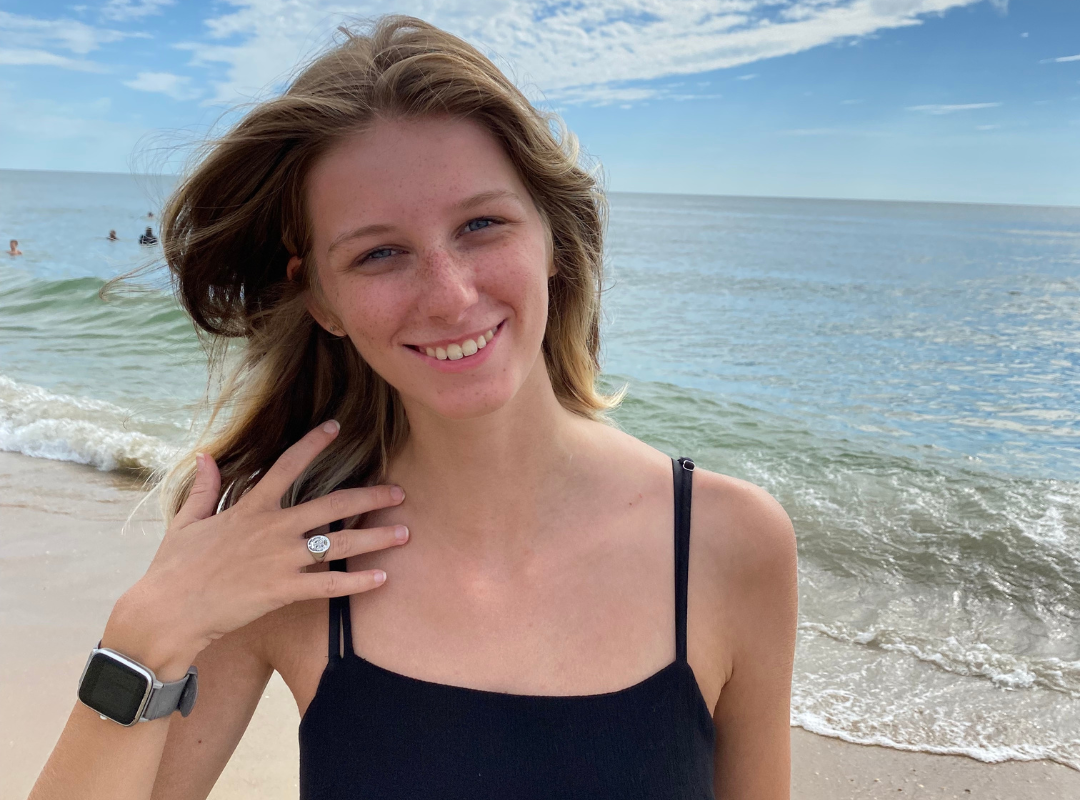 Class Year: 2025
Major: Women, Gender, and Sexuality Studies
Hometown: Midlothian, VA
Program: Iris
1. What brought you to the Women's Center?
I had heard of the IRIS program through my friend Jasmine and thought that writing for a magazine at a women's center would perfectly combine my love for storytelling and my interest in women, gender, and sexuality-issues.
2. What is your favorite memory of UVA so far?
Going to Lighting of the Lawn with my roommates is one of my favorite memories I have made here. It is simultaneously comforting and energizing to be surrounded by so much light, people, and music. The timing of this event contributes to these sensations because there is something so nostalgic about the winter holidays. LOTL reminds us that while the world can demand so much productivity from us, we should still allow ourselves breaks for to experience little pockets of joy, and to spend time with the people we love.
3. Who is a woman that inspires you?
My mom inspires me to live a life of my choosing without caring what other people think. She has always had the attitude that I can do whatever I want, and always stops to question why I tend to hold myself back. As someone overly concerned with how I am perceived, her mindset and the confidence she has in me is both comforting and something I strive to embody myself. Thus, my mom allows me to be myself, while also demonstrating a person that I can become.
4. What is one thing you do after a stressful day?
Something that I strive to do after I've had a stressful day is take time to check in with my body and give myself a break. No matter how small this "break," may be, I think of it not just as a task, but as a form of self-care. These typically involve some sort of choice, so that I feel like I am bringing control back into my day, and also choosing to prioritize myself and my needs. For example, choosing to go to bed early or watch a YouTube video, even if it may mean not getting to all of the homework I had planned for the day. Even though these are small changes I may make in my schedule, they are still important in combatting my stress.
5. How does your work at the Women's Center motivate you?
Working at the Women's Center motivates me to learn and engage more with the UVA and Charlottesville communities. And being on the IRIS team specifically, I am motivated to grow my skills as a writer and storyteller -- of my own and other people's stories.
6. What is a podcast/TV show/book, etc. that's grabbed your attention recently?
A show a binged recently -- and could talk about for hours -- is the second season of Heartstopper. As a queer person, seeing young queer people experience healthy forms of love and friendship is incredibly healing. It is so rare to have queer characters portrayed in media, let alone positively and at the center of the plot. Living vicariously through these characters brings me so much joy.