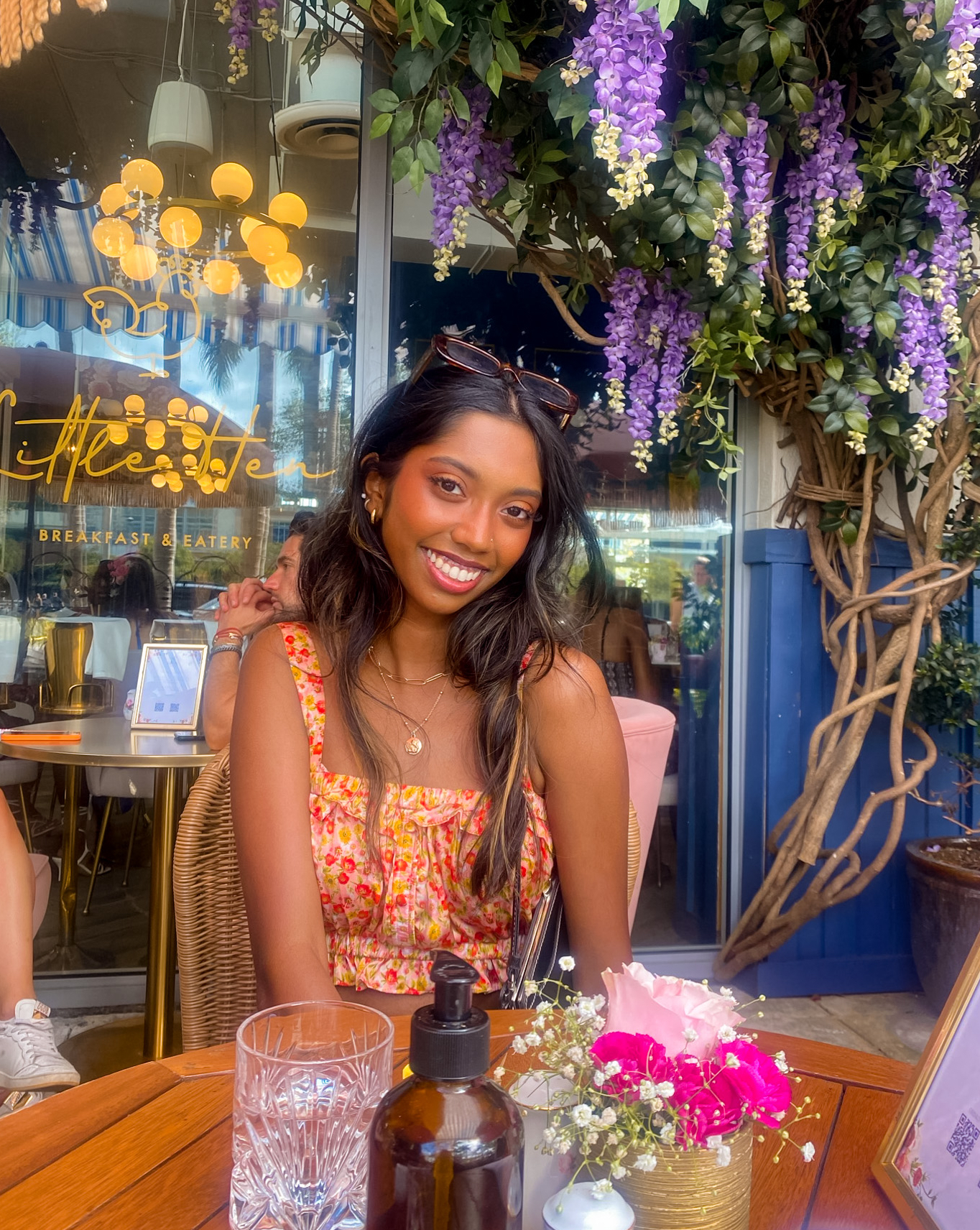 Class Year: 2024
Major: Neuroscience
Hometown: Ashburn, VA
Intern Team: Body Positive
1. What brought you to the Women's Center?
I had been to events at the Women's Center throughout my 2nd year at UVA, and the WC community seemed like such a positive and welcoming group that I fell in love and knew I had to join. And as someone who has struggled with body image issues throughout my life and knows that it is a prevalent issue, especially in college, I became involved with the Body Positive team at the WC so that I could promote a healthy, body positive/neutral mindset.
2. What is your favorite memory of UVA so far?
Stargazing with my friends on the lawn and double-scootering home after (though I have since learned that double-scootering is super unsafe!)
3. Who is a woman that inspires you?
My mom has long been my inspiration because she has taught me how to be strong and independent in the face of adversity, and when no one else believes in you. She is a stay at home mom, and the way she balances managing a household to pursuing her other professional and personal interests is truly a testament to her strength.
4. What is one thing you do after a stressful day?
Currently, I'm loving watching Bachelor in Paradise while painting my nails.
5. How does your work at the Women's Center motivate you?
Working alongside the other Body Positive interns has taught me so much and made me more open and knowledgeable to other perspectives. I have also become more confident in who I am as a person and in how I occupy a space.
6. What is a podcast/TV show/book, etc. that's grabbed your attention recently?
Suburb Talks podcast