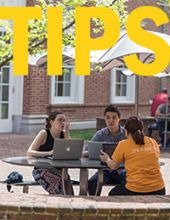 Our counseling team offers strategies for meeting the challenges of college life like stress management and healthy relationships. Check out seasonal tips for each phase of the school year on our blog.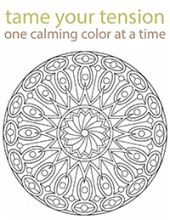 Print out some of our coloring cards for a moment of mindful coloring and our 2, 5, 10 and 30 minute stress relief tips!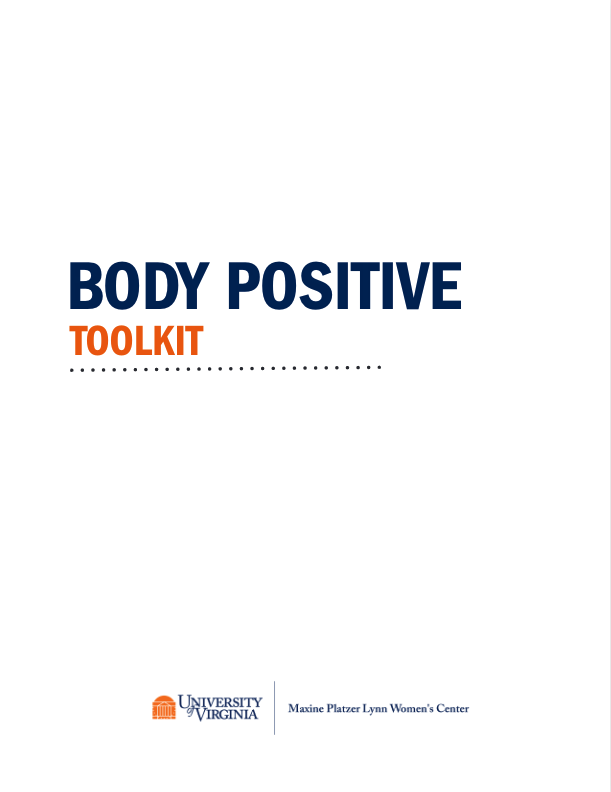 We hope the information and resources in this toolkit will help you address body image issues confidently in your family
Our Guide to Other Resources in the UVA and Charlottesville Area
Visit our site's Resource Navigator page to browse resources by location or to view or print lists of resources of various kinds.
---
Food Pantry Locations at UVA
UVA Pantries, along with other UVA facilities, are closed during the COVID-19 response. A tool for locating food resources in the area is available on the Blue Ridge Area Food Bank's website.
Here at the Women's Center - visit our Food Pantry page for further information 

1400 University Avenue
Monday-Friday 8:30 to 5:00pm

UVA Community Food Pantry

SAC Kitchen, Newcomb Hall
Days and hours typically follow Newcomb Hall's hours. See the pantry website for further information. 

Nursing School

225 Jeanette Way
Not fully stocked in Summer

Engineering School

Thornton A-121, M-F 8:30 - 5:00pm

McIntire School of Commerce

Rouss & Robertson Halls Room 114
M-F 8:00 - 5:00pm

Law School
Darden
Food resources on Grounds are evolving. If you are aware of updates that we should include here, please let us know. 
---
Quick Links to Resources Provided by UVA
Remote Groups to Support Students During COVID-19 Response - learn more on this page of CAPS' site
Online Mental Wellness Tools and Information
Silvercloud: secure, immediate access to online programs to address common concerns such as anxiety, depression, or stress.
CAPS Referral Database: use the MiResource tool provided by CAPS to search for Charlottesville-area mental health providers who are best suited to your needs.
Browse additional resources on CAPS' website. 
Other Helpful Sites around Grounds
Pages for Related Services at the Women's Center