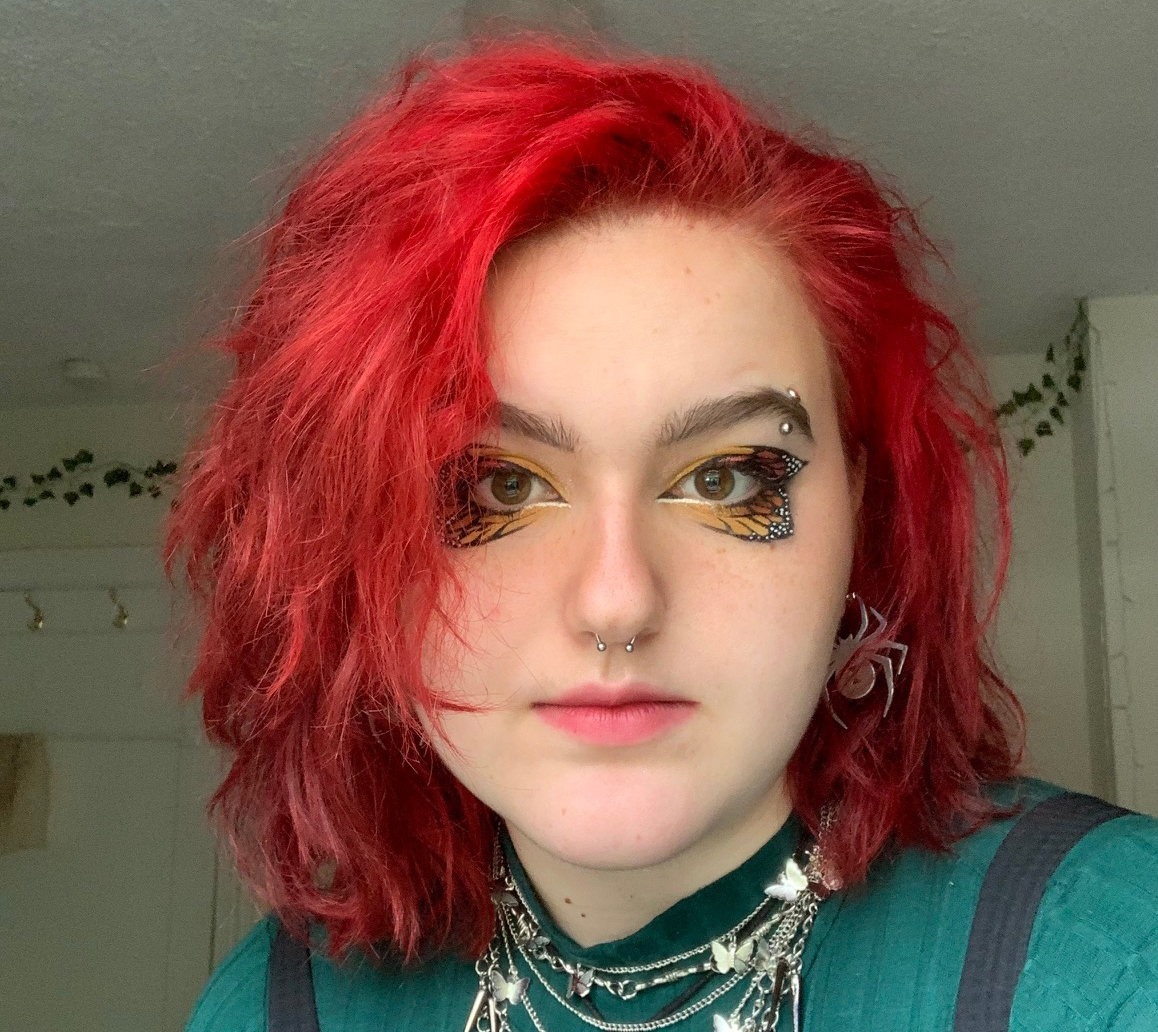 Class Year: 2023
Major: Media Studies
Hometown: Ashburn, VA
1.    What brought you to the Women's Center?
I heard about it from a friend, and loved reading Iris Magazine.
2.    What is your favorite memory of UVA thus far?
I would actually say it was helping put on the first in-person open mic of this semester with the other executive members of Flux Poetry and Spoken Word. It was so amazing to see everyone and listen to some amazing work.
3.    Who is a woman that inspires you?
Hayley Williams (lead singer of Paramore), she's the first women I remember looking up to as a kid and I admire how unapologetic she is, especially in such a male-dominated genre.
4.    What is one thing you do after a stressful day?
I like to light a candle, and play some music while I wash my face and maybe do a sheet mask if I feel like it.
5.    How does your work for the Women's Center motivate you?
As a writer for Iris, I feel really motivated reading everyone else's work and seeing all the amazing ideas and concepts people bring in. There are so many incredibly creative pieces never I would have thought of on my own.
6.    What's a podcast or TV show that's grabbed your attention recently?
I recently started listening to the Magnus Archives podcast, firstly because I really enjoy anything in the horror genre, but also I find the concept of someone reading old archived files aloud to be a really interesting way to frame a fictional anthology.