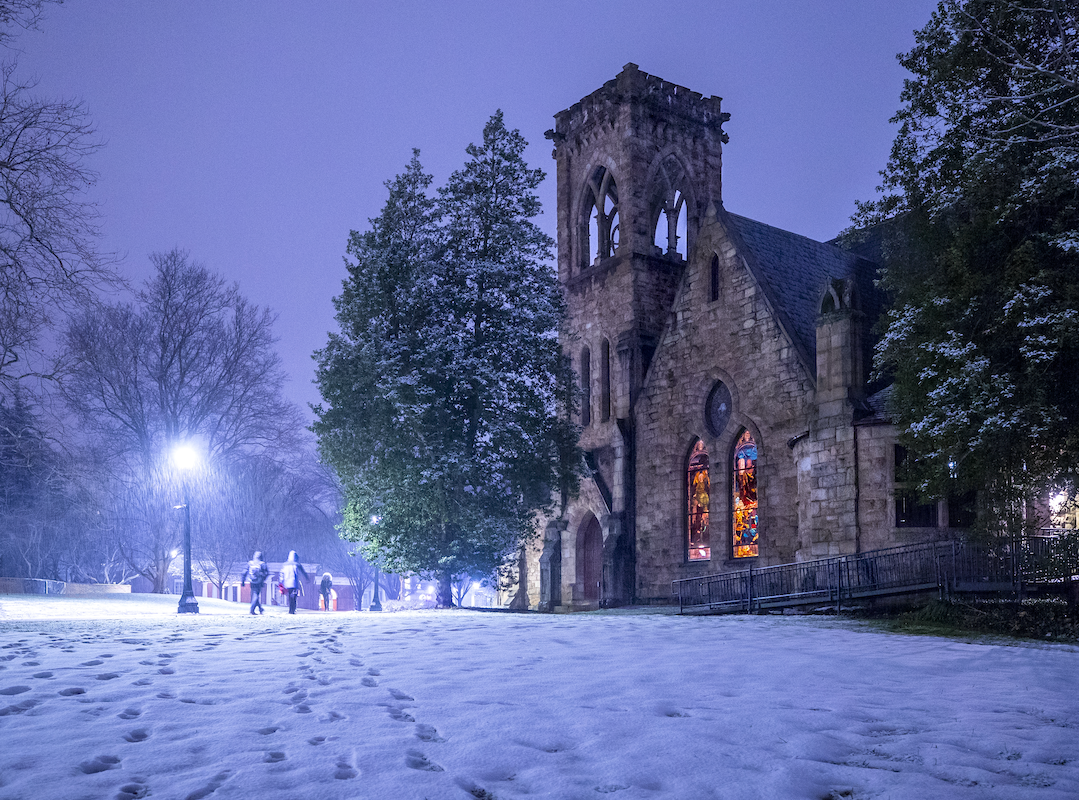 A Tale of Two Cities has long been my second favorite Dickens novel, so while I know he has a more seasonal one, it's to this one that I'm drawn as I look back on what 2022 brought to the Women's Center. I'll dare to cite his opening line, oft-quoted as it is: "It was the best of times, it was the worst of times."
The challenges we've faced in our work to support UVA students and advance our mission of gender justice are not unknown to you, from the tragic deaths of our students and the active shooter lockdown last month to the painful impact of the covid pandemic on students' social-emotional-academic development. We help students learn about themselves and grapple with the challenges of university life so that they can respond and thrive. As a team, we have been supporting students in the aftermath of both traumas – and we will be here to continue this support as long as it's needed.
When tragedy strikes, we want to help. We have expertise in responding to and healing from trauma, and while we never want this knowledge to be needed, we are grateful for the opportunity to share it in moments that demand this understanding. When the community of A&S chairs gathered at a meeting that Dean Acampora convened on Monday November 14 to prepare to lead their departments and support their faculty and students, Margaret and I appreciated the opportunity to share our hard-gained expertise with them, knowing that knowledge gained from past tragedies could help ease a current pain. 
And yet, there has been joy, too: first and foremost, as we've said goodbye to respected colleagues, our team has gained new members! In the past 15 months, 5 new enthusiastic and dedicated professionals have joined us, infusing new energy into every corner of our work, from counseling to engaged scholarship to administration. Their impact has been heartwarming, from community-building events like craft and cocoa afternoons drawing an overflowing house to trainings and counseling sessions that initiate transformative personal and social change.
The past few weeks have been painful, and it can be hard to think about the rest of the year separate from them. When I do think back to the first ten months of the year, I see a community that was resiliently building a new version of normal life on Grounds. Now, we can draw on that strength in community to grieve, heal, and find new joys. As Andi Sink notes in their editor's letter for the semester's last Iris issue, "All I can hope is that this collection of articles may provide comfort, a sense of connection, or even just a distraction for those who feel they need it. If you are hurting as so many of us are, just know we are working through this with you, together."
I turn now to Dickens for the same reason I read pandemic novels [Geraldine Brooks' Year of Wonders, Emma Donoghue's The Pull of the Stars, but NOT Mary Shelley's The Last Man] in summer 2020: to find comfort in the affirmation that this is not the first time we have faced collective challenges and traumas, that when faced with adversity like this, humans come together in community care, that we can endure this moment and thrive again afterwards. To quote bell hooks: "The function of art is to do more than tell it like it is-it's to imagine what is possible."