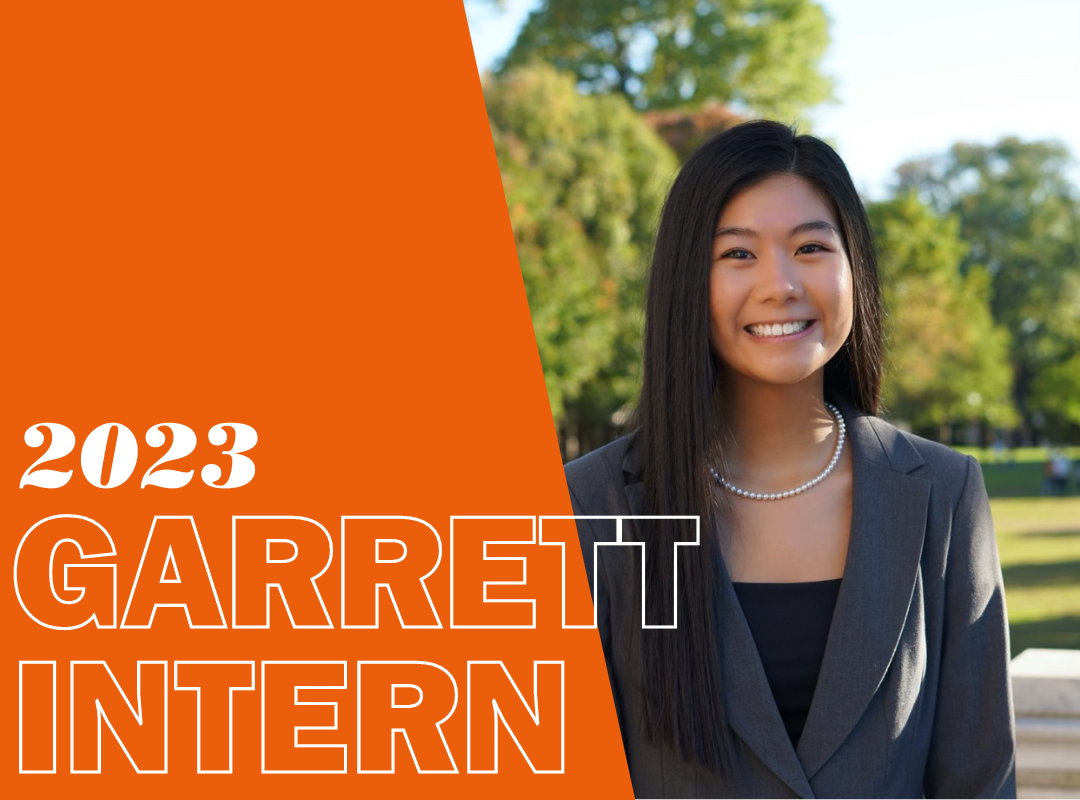 Over the past few years, rising fourth-year student Wendy Gao submitted dozens of applications to intern on Capitol Hill. Her persistence finally paid off this year in the form of an offer to serve as an intern for US Senator Tammy Duckworth. This summer, with the support of our 2023 Beth Garrett Memorial Internship Scholarship, Gao will fulfill the Capitol Hill internship goal she's been aiming for since middle school. She is, of course, eager to seize this opportunity to gain the policy and legislative experience that she has long dreamed of. But, more than that, the chance to learn from a seasoned champion for Asian American Pacific Islander (AAPI) issues and communities is particularly meaningful to Gao. Since finishing high school and starting college in 2020, Gao has become increasingly invested in Asian American studies and advocacy, as she shared in her application for the Garrett scholarship: 
"As the daughter of Chinese immigrants, I always associated being Chinese American with cultural identity. It meant making dumplings with my family, attending Lunar New Year celebrations, and speaking Chinglish at home. But in the wake of the COVID-19 pandemic and the spike in hate violence against Asian Americans, I suddenly was forced to grapple with what it means to be Asian American. I discovered that being Asian American was hard-won by activists generations before me in the counterculture and anti-war movement of the 1970s. For the first time, I recognized my Asian American identity as politically and socially salient, one wrought with racial struggle and oppression inextricable from our nation's history."
With initial support from the Law School, we established the Beth Garrett Memorial Internship Grant to honor UVA's 2016 Distinguished Alumna, Beth Garrett, who went on from her early work in public policy to accomplish many great things in her 52 years. Beth was a 1988 alumna of the School of Law and was serving as the president of Cornell University at the time that she was selected to be the Distinguished Alumna for 2016. Sadly, Beth passed away before the award could be formally bestowed upon her and the larger UVA community could honor her. 
We are proud to extend Beth's legacy at UVA to the next generation so that they, in turn, can gain the public policy experience they need to make a difference. Each year, the grant provides $2,000 to a student who has the opportunity to serve as an unpaid intern in the field of public policy. Prior recipients of this grant have been supported in pursuing unpaid internships with organizations such as Charlottesville's Public Housing Association of Residents, the Richmond Public Defender's Office, Equality Virginia, and Habitat for Humanity.