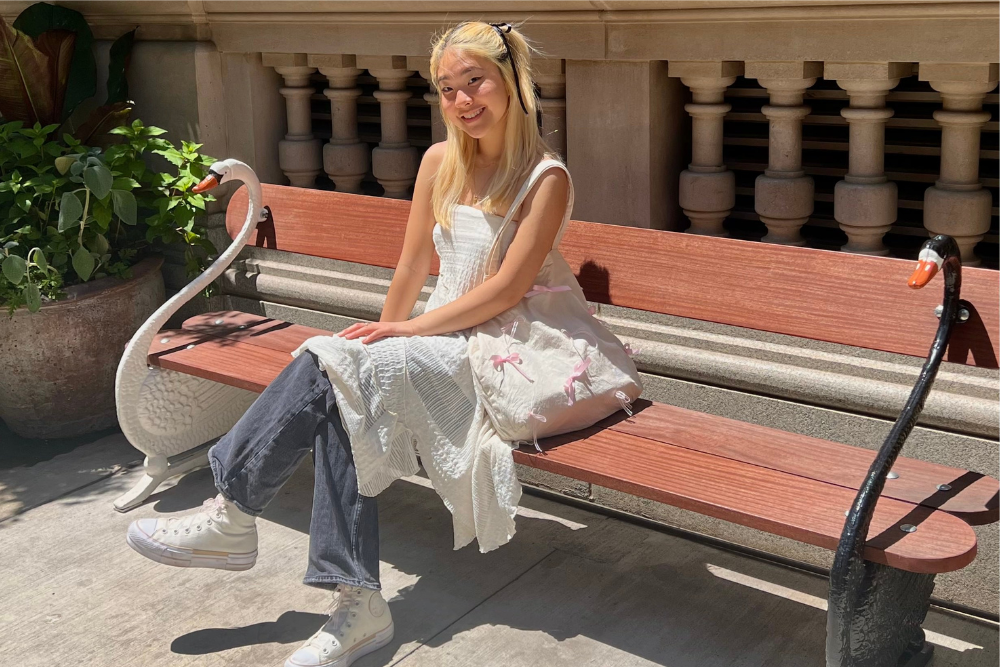 Class Year: 2025
Major: Political & Social Thought and English 
Hometown: Great Falls, VA
Program: Iris
1. What brought you to the Women's Center?
I wanted to get more involved with the UVA community in a meaningful way and work with joyful, supportive people!
2. What is your favorite memory of UVA so far?
Meeting hilarious and creative people through OYFA and all the other orgs I'm part of!
3. Who is a woman that inspires you?
I am always deeply inspired by my older sister. She is so unwaveringly caring and humble, but also the smartest and funniest person I know and I'm so proud that I get to be her sister!
4. What is one thing you do after a stressful day?
I'll take a scalding hot shower and pop on a kdrama/tv show while I bake or I'll journal to brain dump my thoughts and stress.
5. How does your work at the Women's Center motivate you?
Iris' creative staff never fails to inspire and rejuvenate me with their groundbreaking creativity with each new theme. I just feel so lucky to be surrounded by such brilliant writers and artists.
6. What is a podcast/TV show/book, etc. that's grabbed your attention recently?
Anne with an E!! BEST COMFORT SHOW!